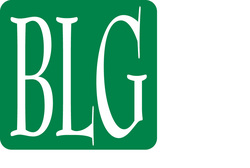 The process begins when we meet the sheriff and a locksmith at the foreclosed property
Coral Gables, FL (PRWEB) September 22, 2008
Vacant properties breed vandalism, squatters, and often hefty code violations but commercial real estate developers, Bayshore Land Group are working with scorned lenders to put battered Florida foreclosed properties back on the market - with a profit.
"The process begins when we meet the sheriff and a locksmith at the foreclosed property," says Chris MacNair, president of Bayshore Construction Group and vice president of Bayshore Land Group, a full service real estate development, commercial real estate, and investment management company in Coral Gables, Florida.
"Most of the time, the borrower has cleared the property but in some cases we find the occupants still there. They aren't surprised. They knew this was coming," MacNair says. "It's amazing what people leave behind: pianos, treadmills, expensive furniture. However, previous home or commercial real estate owners are also spiteful and tend to clog toilets, rip out air conditioners, and break windows."
That spite can be costly. Bayshore recently reformed two adjacent commercial real estate foreclosed properties on Oakland Park Blvd in Fort Lauderdale, FL. The remediation began with an assessment of property damage, which totaled more than $250,000. Bayshore's crew takes photographs of the foreclosed properties and handles the immediate issues, like boarding up broken windows, to prevent further damage.
"All of these foreclosed properties have skeletons in the closet," MacNair says. "Our construction team estimates repair costs, then does a Comparative Market Analysis to make recommendation to the lender as to how much they could resell the property for. We have to move fast because municipalities are getting stricter about code violations."
The three-story commercial real estate property at 871 Oakland Park Blvd demanded about $200,000 worth of repairs, including roof replacement, new air conditioners, water damage remediation, stucco restoration, elevator repairs, and landscaping. The adjacent, single-story property at 851 Oakland Park Blvd saw $80,000 of repairs, including a new roof, plumbing and electrical repairs, new carpet, and general clean up. Bayshore is paid for the construction and clean up work.
"The lender makes decisions on how much to invest in the clean up on a case by case basis," MacNair says. "Sometimes we just clean up and put on a new roof. Other times we've gutted entire properties. It depends on the neighborhood and the prospects for selling the property."
Bayshore is currently taking 50 properties through the remediation process. Most of the projects are residential. MacNair calls it a "painful process" for everybody. It can take 90 days to six months to repair and resell the hardest cases, but he says it's worth it because it helps the bank and it helps the neighborhood.
About Bayshore Land Group
Bayshore Land Group, Inc is a full service real estate development and investment management company providing targeted site acquisition services, entitlement administration as well as commercial real estate and residential development capabilities. Owners Jay Fertig and Chris MacNair specialize in projects throughout Florida, both in mature and developing markets, with a keen eye towards identifying underutilized and undervalued real estate. Bayshore's clients include nationally known end-user retail tenants and many medical professional users. Bayshore just completed 60,000 square feet of medical space on Florida's West Coast with 24,000 additional square feet in the planning stage.
For more information visit http://www.bayshorelandgroup.com
###