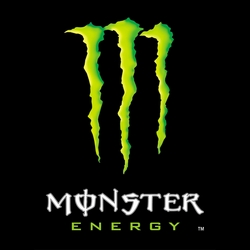 The past couple of years have been especially difficult for industry riders
Las Vegas, NV (PRWEB) September 20, 2008
This Sunday, 21 September, 1830 EST, FullTilt.com will host the "Monster" $5 + $5 no-limit hold'em event benefiting the Injured Riders Fund for Road 2 Recovery. The winner will receive first place prize money and a Curtis & Co. "World" model sports watched valued at $2,200. Half of the buy-in will be awarded to players who qualify for cash prizes, and the other half will go towards the charity. Monster, a staunch supporter of the Injured Riders Fund, has generously pledged to match up to $10,000 of the charitable proceeds. This tournament is open to the public.
Join Supercross legend and Road 2 Recovery founder Jimmy Button (FullTilt name BTNFLY), Supercross celebrities Josh Grant, Nathan Ramsey (N8Dawg25), Grant Langston, and Jason Thomas, along with professional snowboarder and world halfpipe champion Jeff Brushie (SMAKEbreak), Olympic medalist and two-time X-Games champion Ross Powers (powersusa), professional snowboarder Kris Swierz (WheatSApuff), and FullTiltPoker.com representatives Andy Bloch, Jeff Madsen, Jennifer Harman, Roy Winston, Marco Traniello, and Karina & Chip Jett on Sunday, 21, for this important event.
"The past couple of years have been especially difficult for industry riders," says Button. "Since my own recovery, I've dedicated my life to helping professional AMA licensed Motocross and Supercross members sustaining career-ending injuries with financial, motivational, emotional, and spiritual support."
To register for the "Monster" online event visit FullTiltPoker.com and register. If you are already a FullTilt.com member, logon to FullTiltPoker.com and visit the main lobby. Go to TOURNAMENTS and click on the PRIVATE tab. The event is listed as "Sep 21, - 1830 - Hold'em - NL - $5+$5" and highlighted in red. The password is "Recovery."
For more information on the Monster Online Fundraiser visit http://www.greasiewheels.com or email info@greasiewheels.com. For more information on Road 2 Recovery visit the R2R home page or contact Anita Button at (480) 276-1131.
If you are unable to participate in the Monster online fundraiser hosted by FullTiltPoker.com benefiting Road 2 Recovery, but would like to donate directly to the Injured Riders Fund, please visit the R2R donation page.
# # #