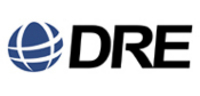 Louisville, KY (Vocus) September 22, 2008
DRE, Inc., a premier international surgical and medical equipment supplier, recently introduced a trade-in program for owners of Ohmeda Excel, Excel SE and Modulus SE anesthesia systems.
The program was introduced following the announcement of GE Healthcare's intentions to discontinue three popular anesthesia systems: the Excel, Excel SE and the Modulus SE. GE has also announced plans to discontinue a variety of ventilators and their GMS absorber.
DRE created the trade-in program to provide a cost-effective alternative to the more expensive machines. Based on the condition of the trade-in, DRE will issue a trade-in allowance towards the purchase of either a new DRE Integra Series anesthesia machine or a newly refurbished Ohmeda or Drager unit.
DRE Integra Series anesthesia machines provide a high level of features and benefits in a cost-effective, easy-to-use package designed to meet the most demanding of anesthesia requirements. At a fraction of the cost of competing machines, each Integra Series workstation comes equipped with all of the essential requirements needed for today's surgeon, including pressure support ventilation for laryngeal mask airways and pressure control volume guaranteed ventilation for minimally invasive surgery.
About DRE
DRE provides a combination of new and professionally refurbished or used medical equipment to industry professionals around the globe. DRE offers value to doctors by providing the features and reliability they need while still fitting within their budget.
###