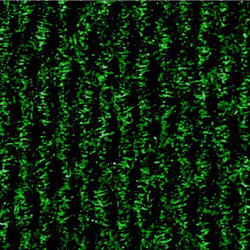 Cleveland, OH (PRWEB) September 22, 2008
Martinson-Nicholls, Inc. and the Andersen Company have announced their new Eco Berber roll goods. These entryway carpet mats are manufactured with 100% post consumer recycled PET Polyester fiber reclaimed from plastic bottles and a natural rubber backing.
This new entrance mat product comes standard in 6' x 50' and 12' x 50' rolls, and is available in rolls or custom sizes up to 18' x 100'. Eco Berber rolls are ideal for large entrance area installations where other mats just are not big enough. Eco Berber will allow you to create custom installations for irregular entrances. Eco Berber is also available in six attractive colors that match the color of the Waterhog Eco products allowing the customizing of your own unique entrance system.
Eco Berber roll goods allow you to choose a standard size, or Martinson-Nicholls will create a custom size to your dimensions.
The Waterhog Eco high performance entry systems are the most ecologically friendly floor matting products that have been produced to date. The use of PET Polyester fiber derived from used plastic drink bottles, and rubber reclaimed from used tires, reduces landfill waste by over 400 tons annually. It also conserves the natural resources and energy that would normally be required for their production. Every square foot of a Waterhog Eco product eliminates four half-liter drink bottles from the waste stream. For each 3' x 5' mat section, approximately 60 bottles are recycled.
These recycled floor-matting products are high performance entry systems that effectively stop damaging dirt and moisture at the door. A rubber reinforced "bi-level" cleaning surface is permanently molded into the matting, eliminating crushing of the surface and insuring long term cleaning effectiveness.
About Martinson-Nicholls
Martinson-Nicholls, has established itself as a leader in custom floor matting, heated floor mats, and safety solutions for more than 25 years.
Martinson-Nicholls provides the customer with the exact size of floor matting needed--small, large, standard, nonstandard, special shapes and logos. Custom installations are also a specialty of the company.
Anti-slip safety tapes and treads are available in various sizes and textures from hand cut or die cut pieces to full rolls and special shapes.
Martinson-Nicholls concentrates on floor safety, noise reduction, and anti-fatigue and indoor and outdoor heated floor mat applications. They welcome the special applications that our customers present, as this has enabled them to satisfy come very unique and unusual problems for customers. For more information, please visit http://www.floormat.com.
###