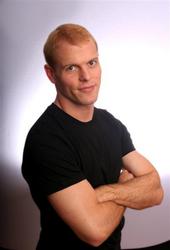 YouTube, Facebook, Linkedin, Ning and many other Web 2.0 tools can really help business owners promote and grow their businesses
Mill Valley, CA (Vocus) September 20, 2008
Best-selling author of "The 4-Hour Workweek" Timothy Ferriss will be the keynote speaker at BiztechDay, a technology learning bootcamp for small business owners and entrepreneurs held in San Francisco on October 25, 2008.
BiztechDay is the first of a kind conference for those who want to understand how to use Web 2.0 and other Internet technologies to grow their business. An intensive day of educational seminars, workshops and panel discussions, BiztechDay is produced by San Francisco-based Clue Market Inc. and is presented by Comcast, and sponsored by Microsoft, Visa and Constant Contact.
BiztechDay's keynote speaker Tim Ferriss is a New York Times best-selling author and a leading expert on leveraging technology to make business more efficient.
Ferriss will be joined by a panel of other successful small business owners, including George Wright, the marketing genius behind the 'Will it Blend' YouTube campaign who invested $50 and made a 700% return after blending an I-Phone, a Nike shoe and a 20-lb turkey.
"YouTube, Facebook, Linkedin, Ning and many other Web 2.0 tools can really help business owners promote and grow their businesses," said Edith Yeung, organizer of BiztechDay and an online marketing strategist and blogger who has worked with more than 50 small, medium and Fortune 500 businesses. "It's not as complex as it may seem, but there are just way too many choices for business owners to stay on top of it. We want to address this issue and use BiztechDay to empower and support the business community."
Instead of showcasing technological innovations to tech-savvy entrepreneurs, BiztechDay will feature interactive hands-on workshops, called Genius Desks, where small business owners can learn the Internet basics from how to setup an email newsletter to how to upload a business video on YouTube.
"I hear from businesses all the time looking specifically for this kind of help," said Gary Marshall of San Francisco Small Business Administration district office. "Small business owners will definitely benefit from an event like this."
BiztechDay is an all day event held Saturday, October 25 at Hilton Downtown San Francisco. Registration starts at 8 a.m. and the program runs from 9 a.m. until 6 p.m.
CALENDAR EDITORS, PLEASE NOTE:
What: Biztech Day
When: October 25, 2008 from 8 a.m. – 6 p.m.
Where: Hilton San Francisco
333 O'Farrell St., San Francisco
Tickets: $249
# # #