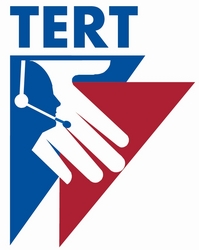 The pre-planning and rapid response of TERT telecommunicators to provide assistance and relief to stricken communications centers clearly demonstrated the value of such a program
Washington, DC (Vocus) September 22, 2008
The Association of Public-Safety Communications Officials (APCO) International and the National Emergency Number Association (NENA), the founding partners of the National Joint TERT Initiative (NJTI), today reported the results of the Telecommunicator Emergency Response Taskforce (TERT) activation in Texas following Hurricane Ike.
In the aftermath of Hurricanes Katrina and Rita and other natural disasters that devastated many areas of our country, public safety communications centers have faced tremendous challenges. One of the greatest was maintaining adequate staffing levels of the communications centers. To address this problem and expand on some individual state initiatives in place, APCO International and NENA joined to create TERT, designed to assist states in developing programs to establish predetermined, selected and trained teams of individuals who can mobilize quickly to assist communications centers during disasters.
Hurricane Ike impacted the upper Texas coast and the southwest Louisiana Gulf coast affecting communications centers in the area, including the Galveston Sheriff's Office, the Galveston Police Department, the Seabrook Police Department, the LaPorte Police Department and the Pasadena Police Department. Damage to these agencies included everything from loss of power to total destruction of the communications center facilities.
So far, 11 telecommunicators have been deployed to the affected areas and more will be deployed this week. Aside from providing the much needed relief to telecommunicators who have been on duty since the storm hit, responding TERT members are bringing funds to provide onsite relief and supplies for affected agencies.
"The pre-planning and rapid response of TERT telecommunicators to provide assistance and relief to stricken communications centers clearly demonstrated the value of such a program," said Doug Edmonds, co-chair of NJTI.
About APCO International:
The Association of Public-Safety Communications Officials (APCO) International is the world's oldest and largest professional organization dedicated to the enhancement of public safety communications. APCO International serves the professional needs of its 15,000 members worldwide by creating a platform for setting professional standards, addressing professional issues and providing education, products and services for people who manage, operate, maintain and supply the communications systems used by police, fire and emergency medical dispatch agencies throughout the world. For more information, visit http://www.apcointl.org.
About the National Emergency Number Association:
NENA is The Voice of 9-1-1™. NENA promotes implementation and awareness of 9-1-1 as North America's universal emergency number. NENA is the leading professional non-profit organization dedicated solely to 9-1-1 emergency communications issues. NENA serves its nearly 7,000 members in 48 chapters across the U.S., Canada and Mexico through policy advocacy, establishment of technical and operational standards, certification programs and a broad spectrum of educational offerings. Find out more at http://www.nena.org.
Contact:
Courtney McCarron
202.833.9600
mccarronc @ apco911.org
###