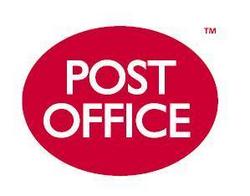 London, UK (PRWEB) September 24, 2008
Post Office® Travel Services, which accounts for over 28 per cent of UK foreign exchange transactions, has analysed currency purchases for major holiday destinations since 11 September when news of the XL crash emerged and compared these with the same six day period (11-16 September) in 2007. This reveals a healthy increase in sales for all the key currencies. Euro sales increased by 6 per cent while demand for the US dollar, which has risen sharply in value against sterling in recent weeks, is up by over 12 per cent.
Meanwhile the Egyptian pound and Turkish lira, among the fastest growing currencies for UK tourists this year, are up by 24 per cent and 20 per cent respectively.
And this year's fastest growing foreign currency, the Slovakian koruna, is continuing its steady rise in sales - up 34 per cent on the same six day period in 2007.
Helen Warburton, Post Office® head of travel services said: "September sales have been among the most buoyant this year, showing no sign of the downturn that might have been expected as a result of the credit crunch.
"It would not have been a surprise to see a dampening in demand after last week's XL collapse and the continuing crisis for the US and UK economy, but there has been no obvious sign of this to date. The euro and US dollar are continuing to sell extremely well, despite the weakness of sterling, and foreign currency sales are up collectively across the board."
The Post Office® reminds any customers who bought currency for their holiday and are unable to travel due to the XL collapse, that they can receive a full refund on their purchase. For more information on claiming their travel money, customers should contact our customer services on 08457 223344 (and select option 4).
Note to editors:
Post Office® Travel Services monitors currency sales on a regular basis for any changes in consumer behaviour revealed by foreign exchange buying patterns. Trend updates can be obtained by calling Hayley Fowell, Post Office® PR manager on 020 8250 2415.
Post Office Ltd. Registered in England and Wales no: 2154540. Registered Office: 80-86 Old Street, London, EC1V 9NN.
The Post Office and the Post Office symbol are registered trade marks of Post Office Ltd.
Post Office Ltd is an appointed representative of The Governor and Company of the Bank of Ireland, which is authorised by the Irish Financial Regulator and the Financial Services Authority; regulated by the Financial Services Authority for the conduct of UK business. Bank of Ireland, incorporated in the Republic of Ireland with limited liability. Registered in England and Wales with branch number BR000459.
Card Account offered by J.P. Morgan Europe Ltd through Post Office Ltd. J.P. Morgan Europe Ltd is authorised and regulated by the Financial Services Authority. Registered in England and Wales No. 938937. Registered Office: 125 London Wall, London, EC2Y 5AJ.
###