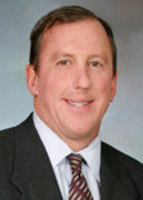 ElderCarelink represents a fantastic opportunity to help grow a great company that helps millions of Americans every day who are trying to figure out how to care for their aging parents. What impressed me most about ElderCarelink is the quality of its people, the firm's stellar growth, and the founders' devotion to help seniors
Ashland, MA (PRWEB) September 24, 2008
ElderCarelink, the nation's largest, most trusted and fastest growing internet site that helps adult sons and daughters find the resources to care for their aging parents, selected Michael Connolly to be its President. Connolly brings more than 25 years of experience creating value for emerging growth companies. He will be primarily responsible for building the brand, business development and securing the necessary strategic resources to continue ElderCarelink's explosive growth.
"ElderCarelink represents a fantastic opportunity to help grow a great company that helps millions of Americans every day who are trying to figure out how to care for their aging parents. What impressed me most about ElderCarelink is the quality of its people, the firm's stellar growth, and the founders' devotion to help seniors," said Connolly.
Earlier this year CNN featured ElderCarelink as the premier on-line service for families in search of eldercare products and services such as homecare and assisted living. As President, Connolly will be on point to drive a series of new initiatives that will continue to build awareness of ElderCarelink's free eldercare referral service, and thereby help the Company achieve its mission of being the most trusted online eldercare resource.
"Michael's passion to help seniors and his proven track record of successfully building businesses will help ElderCarelink achieve its strategic objective of building the most trusted on-line business serving the needs of caregivers and providers," said Robert Brooks, CEO of ElderCarelink.
Prior to joining ElderCarelink, Michael was the CEO of Elderlife Financial Services; a company helping senior's access and pay for assisted living. Previously, he was the CEO of Jamba Juice Midwest, which was the leading smoothie/wellness restaurant concept in Chicago and Minneapolis. Michael's career also includes, serving as the CEO of the Great Clips brand in the Pacific Northwest and California, where he managed the opening of over 240 stores in a 4 ½ year period. Connolly started his entrepreneurial career as the founder of the third largest tax preparer in the US; American Express Tax and Business Services.
"Michael's experience in growing and building successful enterprises will be extraordinarily important as we accelerate our growth," said Kenneth Housman, CFO of ElderCarelink. Michael graduated with a BA from Pomona College and received his MBA from Harvard.
About ElderCarelink
ElderCarelink, a leading provider of qualified lead generation services within the eldercare industry, assists families in finding a multitude of senior services, including assisted living, nursing homes, adult day care, private duty nursing, care management and homecare in all 50 states. More about finding eldercare assistance or joining our network of providers can be found at http://www.eldercarelink.com.
###