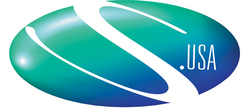 the people who make America work.
Buffalo, NY (Vocus) September 22, 2008 -
University at Buffalo Law School alumna, and Promise Prize creator, Vikki L. Pryor, presented the seventh annual Marie Nesbitt Promise Prize award to Siana McLean, a second-year law student at UB Law, at the Minority Bar Association of Western New York's 26th Annual Awards and Scholarship Dinner.
The $5,000 Promise Prize is granted annually to a first-year UB Law student of African American descent who has demonstrated exceptional academic achievement and professional promise. Pryor created the award in 2002 in memory of her grandmother, Marie Nesbitt, a great-granddaughter of slaves whose formal education stopped at the third grade. Nesbitt was a woman of strong opinions and deeply held principles who inspired everyone with whom she came in contact. In keeping with Marie Nesbitt's influence, the award is intended to foster a legacy of giving in support of young people working to achieve their dreams.
A native of Kingston, Jamaica, and a Canadian immigrant, McLean is no stranger to change, challenge, or to success. Before attending law school at the University at Buffalo, where she is now ranked in the top 25 percent of her class, McLean attended the University of Toronto and received her BA in Criminology and History. She then attended Seneca College's one-year, accelerated paralegal program. McLean's decision to attend law school was heavily influenced by an extended circle of family and friends whose lives, much like hers, had been affected by immigration. McLean said, "The realization that I could change lives forever through immigration law has solidified my determination and desire to succeed."
McLean is Vice President of the Black Law Students Association, Editor of the Buffalo Human Rights Law Review, Northeast Regional Director of the Frederick Douglas Moot Court Competition, and youth counselor and worship leader in her church. McLean has also received the Phillips Lytle Diversity Scholarship, the Mastercard Affinity Scholarship, the John Brooks Entrance Scholarship, an Opportunity Entrance Scholarship, a National Book Award, North York Women's Scholarship and a Students' Activities Council Scholarship.
Like Pryor, McLean has always realized the value and power of those who have offered support throughout her journey. "I am grateful to the many who have encouraged me along the way, and thankful to God and to my family for the many blessings in my life," said McLean.
Today, Pryor serves as the president and CEO of SBLI USA Mutual Life Insurance Company, Inc. She has led a diverse workforce of over 200 employees since 1999 in an effort to provide affordable and accessible life insurance to "the people who make America work." SBLI USA is licensed in 49 states with offices in Buffalo, Chicago, Los Angeles, Newark, New York, and Puerto Rico.
More about SBLI USA/S.USA
SBLI USA (http://www.sbliusa.com) markets a wide range of life insurance products to value-conscious consumers and diverse markets. The Company is dedicated to building lifelong relationships with customers and empowering them with the education and tools they need to take control of their financial destinies.
SBLI USA and its subsidiaries are licensed in 49 states, the District of Columbia, the U.S. Virgin Islands, and Puerto Rico. With more than $15.8 billion of insurance in force, $1.5 billion in assets, $127 million in surplus capital, 200 associates and nearly 300,000 policyholders, the company is committed to offering affordable, flexible and easy-to-access products through a variety of integrated channels, including direct mail, telemarketing, a bilingual Web site, licensed agents, and new Customer Centers, as it expands nationally.
SBLI USA Mutual Life Insurance Company, Inc. is the parent company to SBLI USA Holdings, Inc., which owns subsidiary companies S.USA Life Insurance Company, Inc., and SBLI USA Diversified Services Company, Inc. For more information go to http://www.sbliusa.com
More about the University at Buffalo Law School
Since its founding in 1887, UB Law School has established an excellent reputation and is widely regarded as a leader in legal education. Its curriculum provides both a strong theoretical foundation and the practical tools graduates need to succeed in a competitive marketplace, with a special emphasis on interdisciplinary studies, public service, and opportunities for hands-on clinical education. Each student has the opportunity to craft a custom-made curriculum, beyond the selected concentrations, drawing from numerous offerings to build a personalized sequence of courses and experiences. The school has a very low student-faculty ratio. Currently, more than 75 percent of its upper division courses are comprised of fewer than 40 students. Many of the 50 faculty members are nationally prominent and hold advanced degrees in the social sciences and other disciplines, in addition to their law degrees. Their scholarship is published widely, and they bring a wealth of practice and policy experience to UB Law.
###