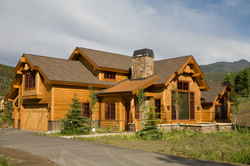 Why continue to pay full price for something you only use two months out of the year?
Boise, ID (PRWEB) September 24, 2008
Fractional Retreats LLC, a nationwide fractional ownership consulting firm is offering individual home sellers something new - fixed fee fractional home conversion services.
Fractional ownership is growing across the country as buyers realize it truly is a better use of their vacation home dollars. "Why continue to pay full price for something you only use two months out of the year?" asks fractional ownership consultant Daniel Morton.
The real estate market, it seems is coming to this realization as well. According to Ragatz Associates, a fractional ownership research firm, "…sales of fractional ownership have risen 48.9% over the past four years." This of course, is at a time when the broader real estate market is in a general decline.
Individual home sellers have traditionally been left with no easy way to offer fractional ownership to prospective buyers. In the past, they have had to do all of the groundwork themselves to initiate, research and develop the often complex aspects of a fractional ownership offering.
Now Fractional Retreats is offering a way for average vacation home owners to get a piece of this growing fractional ownership trend. Whether the goal is to sell their home outright or simply reduce expenses by selling off a portion of the home to other buyers, home sellers can now put in place their own individual fractional ownership offering.
"We take care of all the details during the fractional conversion project, so our clients have the convenience of dealing with just one company throughout the entire process. We are a one-stop shop for the fractional conversion of single family vacation homes," states Morton. Home sellers can now offer their home for sale as a fractional ownership arrangement and take part in a trend that until recently, was the exclusive domain of large scale developers and high-end private residence club projects.
Fractional Retreats LLC is focused on educating the public about fractional ownership and fractional home conversion concepts. They provide a number of services ranging from publications and white papers to personalized fractional conversion consulting. Their mission statement is simple: "...educate buyers, sellers and real estate professionals on the benefits of fractional ownership and provide expert guidance to those wishing to fractionalize their existing homes."
###