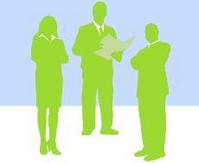 We understand that it's key, and we recommend for HR professionals to select the services tailored to a company's individual needs
Parsippany, NJ (PRWEB) September 23, 2008
In tough economic times, many companies find it hard to view outplacement services as a necessary expense. However, outplacement, if executed correctly, can be a strategic business initiative for companies to gain a competitive advantage during difficult times.
The magnitude of layoffs today - at times in the thousands - makes it difficult for organizations to view outplacement as a viable expense. However, companies who provide outplacement services in tough economic times are more likely to maintain or increase productivity, and more likely to increase profitability.
Additionally, the services help companies avoid potential litigation problems, reduce costs, maintain relationships between the employee and company, reduce stress on the terminating manager, and create a positive impression on remaining employees.
In a 2006 study by Reed Consulting, 78 percent of employers felt that providing outplacement could improve the organization's reputation. Employees who remain at the company view a company more positively during a difficult time if the company conducts its downsizing in a compassionate way. This also helps maintain a positive corporate image with customers, clients, affiliates and the community.
"Transitioning employees can be a difficult and uncomfortable situation for everyone," said Andrew J. O'Connor III, president of A.J. O'Connor. "With our 25 years of career transition services, we understand that by helping companies execute this correctly, it can minimize the level of discomfort for both the displaced employee and the company."
The central mission of outplacement is to help workers in transition. Ultimately, outplacement is not just about job search or the right career move, but providing employees with an opportunity to revitalize their career. Research has revealed that individuals who are provided with outplacement services find employment quicker and, in many instances, at a higher salary. This is because most individuals need to acquire better skills to conduct a job search appropriately. As a benefit to the employer, outplacement assistance can reduce costs due to a reduced length of time an individual receives unemployment benefits.
Outplacement programs should include one-on-one consulting and personalized support for career planning and assessment, developing effective marketing tools, fine-tuning interview skills and negotiating strategies. The level of service necessary will depend on the job category of the displaced employee.
"We understand that it's key, and we recommend for HR professionals to select the services tailored to a company's individual needs," said O'Connor.
About A.J. O'Connor Associates
Founded in 1983, A.J. O'Connor Associates is a recognized leader in providing human capital solutions. Specifically, the company offers executive assessment and coaching, leadership and organizational development and career transition services to Fortune 500 and mid-sized companies. A.J. O'Connor is headquartered in the New York metropolitan area and has a worldwide presence. For more information, visit http://www.ajoconnor.com/.
Media Contact:
Adriana Saldana
Fisher Vista, LLC / HRmarketer.com
831-722-9910
asaldana(at)hrmarketer.com
This press release was distributed through eMediawire by Human Resources Marketer (HR Marketer: http://www.HRmarketer.com) on behalf of the company listed above.
###