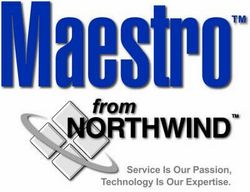 The system is highly customizable, so we have tailored it to market the specific attributes of each of our unique properties.
Markham, ON (PRWEB) September 24, 2008
The Internet and globalization are changing the way U.S. operators are doing business, even on fashionable, rustic Nantucket Island. Nantucket Island Resorts (NIR), with five unique properties and a 240-slip Boat Basin, is experiencing a welcome surge in Web reservations this year thanks to its effective multi-property Internet marketing strategies teamed with the Maestro™ ResEze online booking engine.
Each of NIR's properties offers a distinct appeal and attracts guests who come for business, conferences, weddings, vacations and other activities. "Our resorts offer a variety of environments and amenities. We are booking much more business from all segments online this year," said Carol Andersson, director of revenue and reservations at NIR. "A major advantage is NIR's ability to enable guests to book a large number of rate-optimized room options and amenities on our websites with our ResEze Web booking engine." Andersson noted that guests book rooms in real time from accurate availability because ResEze is fully integrated with NIR's multi-property Maestro PMS, which supports all resorts on a single database and enables a 360-degree view of each guest's stay. With guests booking and personalizing their own reservations, NIR's staff now spends more time on guest service activities that result in repeat business.
Online Personalized Functionality
Online bookings have increased significantly since NIR installed ResEze Internet reservation management technology and multi-modular hotel software from NORTHWIND-Maestro™ PMS across all properties in 2006. "Our year-over-year revenue and occupancy comparisons show a substantial increase in reservations and revenue since we implemented ResEze," Andersson noted. "The system is highly customizable, so we have tailored it to market the specific attributes of each of our unique properties." For example, pet owners can go online to book NIR's Cottages at the Boat Basin, where pet-friendly units, or "Woof Cottages," are booked online by pet owners. With the Woof Cottage amenity, ResEze enables NIR to set rates and unit controls based on the number of guests and the number of pets.
Property and Web Integration is Essential to Success
Andersson said guests also value these Maestro features:

Automated email booking confirmation
The opportunity to easily change amenities
The opportunity to ask questions via the links provided on the email without having to pick up the phone.
"Being totally integrated with the Web is essential to any hotel's success in today's world," Andersson said. "I know we are attracting more guests now than before because of our Web-based marketing and services. Actually, I think we would have lost business if we did not have ResEze."
Andersson also explained that Maestro greatly helped NIR this summer when many of the company's long-time employees were unable to enter the country because of changes to the Federal Government's H2B Visa program. "We have three Jamaican reservation agents who have been with us for many years that could not travel to the States to work for us in 2008. But Maestro's remote access capabilities made it possible for them to continue to book reservations for us from Jamaica without interruption." Maestro's flexibility enabled NIR's remote staff to access the system's multi-property database via the Web and book reservations for the resort in real time.
Nantucket Island Resorts properties include the White Elephant, The Wauwinet, the new White Elephant Hotel Residences the nationally registered, historic Jared Coffin House, The Cottages at the Boat Basin, and for those who prefer water as their mode of travel, the full-service 240-slip Nantucket Boat Basin. Each property offers its own distinct appeal depending on why visitors come to the Island. "A key differentiator for us is the ability to provide integrated, guest-oriented personal services, and Maestro is an excellent tool for this," Andersson said.
Going to IHM/RS in New York? NORTHWIND-Maestro PMS is exhibiting at the annual International Hotel Motel and Restaurant Show November 8-11.
Visit NORTHWIND-Maestro at the Historic Hotels of American show in Riverside, California Nov 11-13th.
Maestro Property Management Solution
Enhance guest service, improve efficiency and maximize online and offline revenue with Maestro PMS, the industry's most robust and flexible solution empowering leading full-service hotels, luxury resorts, multi-property groups, conference centers, condominiums and timeshare properties. Solutions include Front Office (PMS), Accounts Receivable, Analytics and Business Intelligence, Sales and Catering, Multi-Property Management, Condo & Timeshare Owner Management with Web Functionality, Spa and Activities, Web Booking Engine, Real-Time Yield Management, Dynamic Packaging Golf CRM, Guest Experience Measurement, CRO, GDS Two-Way XML Connectivity or Integration, Membership, Work Orders, Fine Dining and Retail POS, Online Table Reservations with Web Booking, Concierge and Guest Experience Measurement.. The Maestro PMS is database independent (ODBC Compliant) and may be deployed via Windows, UNIX, Linux, Terminal Services, hosted and Web platforms.
About NORTHWIND - Maestro PMS
NORTHWIND is recognized in the hospitality industry for its "standard setting" Diamond Plus Service and robust integrated Maestro technology. With over 30 years of experience dedicated to developing technology solutions for the hospitality industry, NORTHWIND is a partner who understands that you need a scalable and flexible PMS that works the way you do. Maestro applications are engineered for operators who need to manage their enterprise in a real-time environment for the utmost operational efficiency, productivity, control and profitability.
About Nantucket Island Resorts
Nantucket Island Resorts is a collection of premier hotels on Nantucket, including The Wauwinet, The White Elephant, Jared Coffin House, The Cottages at the Boat Basin and the Nantucket Boat Basin. Each property offers a unique appeal for vacations, group events, weddings and conferences.
Contact:
NORTHWIND - Maestro PMS, North America
Ivana Johnston - Sales & Marketing
Phone: 905.940.1923
Toll Free: 1-888-667-8488
http://www.maestropms.com/HOL?campaign=PRWebNIR9.08Sept242008
Nantucket Island Resorts
P.O. Box 2580
Nantucket, MA 02584
Phone: 508-228-0145
1-800-426-8718
http://www.nantucketislandresorts.com
Media Contact
Julie Squires, APR
Softscribe Inc.
Phone: 404-256-5512
http://www.softscribeinc.com
# # #