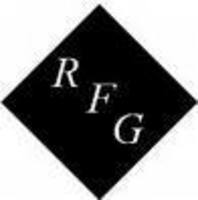 Scottsdale, Arizona (PRWEB) September 25, 2008
Remington Financial Group worked its expertise again and showed why they are leaders in real estate financing in the United States with the securing of $58 Million debt and mezzanine financing for a hotel portfolio. Remington Financial Group was engaged by one of the largest franchised hotel owners for an international hotel group, to help secure the financing for their portfolio of 2,200 hotel rooms in Orlando, Florida.
This was no easy task for Remington Financial Group, but they were more than up to the challenge. One large roadblock faced was the age of the properties, which had caused them to lose their competitive advantage as new hotels began to be developed. As a result of this loss of market, the hotel was dangerously close to filing for bankruptcy. The second challenge was the $100 million in first mortgage debt, which was made more difficult since the properties themselves were worth $30 million less. On top of all these problems, there existed some environmental issues that had to be dealt with. It was no surprise then that when Remington Financial Group took on the challenge, the borrower had already endured 18 months of failed relationships with banks and advisors who could not rise to the challenge.
To stave off bankruptcy of the properties, Remington Financial Group was given only 30 days by the court to have a resolution plan done up that detailed a firm commitment of funding. Remington Financial Group already had a long relationship with the lender, and knew that the portfolio was not the asset that the lender wanted. Remington Financial Group was then able to negotiate a pay-off on the senior financing, at a discounted rate, which then created a tax liability to the borrower that required additional capital. The environmental problem required more money to fix, as did the other problems, which meant that Remington Financial Group had to secure mezzanine financing for a very speculative business plan.
Remington Financial Group was able to secure a non-recourse senior financing at market rate, as well as participating in the mezzanine capital tier to provide a complete $58 million package. This would allow the borrower to retain complete ownership of their properties. All of this took 45 days for Remington Financial Group to complete.
Remington Financial Group is a national real estate investment bank headquartered in Philadelphia, which provides bridge, mezzanine, equity, construction and permanent financing on projects that range from small real estate development, to large scale condo conversions.
###