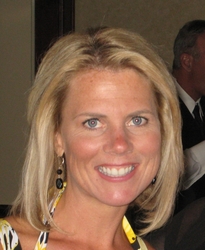 We are lucky to have someone of Donna's background and expertise come on-board
Atlanta, GA (PRWEB) September 26, 2008
Dresser & Associates, Inc. today announced that Donna Foust has been named Regional Account Manager for the Southeast. Most recently Donna was a Senior Level HR Consultant, for International Recruiting Resources, working with various clients throughout Atlanta and the Northeast. Foust has a strong sales background and will bring much experience to the Atlanta based office.
"We are lucky to have someone of Donna's background and expertise come on-board," said Mark Dresser, President of Dresser & Associates. "We feel her experience and skills will enhance our level of performance and reputation."
Foust's responsibilities at International Recruiting Resources included managing all facets of the recruiting processes and staffing, training hiring managers, defining job requirements, as well as consultative sales work with HR departments.
"Dresser brings a wealth of Sage Abra HRMS knowledge and experience to its customers and partners," says Donna. "I'm thrilled to join the team at Dresser and I look forward to working hard to deliver the highest quality of customer services and solutions."
Donna Foust joins Dresser with a 7 plus year career that includes performance in HR Consulting to include; Sales, Recruiting, Benefits and Administration, and Training and Development.
About Dresser & Associates:
Dresser & Associates was founded in 1991 as a management consulting firm and became a Sage Software business partner in 1997. Headquartered in Scarborough, ME, Dresser has regional offices in Georgia, Florida and Kentucky. Dresser is one of the leading National Partners for Sage Software with customers in 38 states offering Sage Abra HRMS formerly (Abra Suite), Abra HR, Abra Learning Action Compliance, Payroll software and HR software. Dresser also offers on-going human resource management services on a consultant or outsourced basis, providing consulting services to improve operational and management performance. Dresser is focused on assisting its clients to get the most from their software.
###