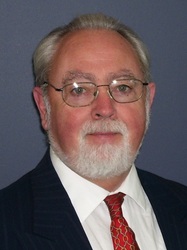 Dr. Bannister's background and experience is uniquely suited for driving the growth of Schiller International University
Largo, FL (PRWEB) September 25, 2008
Schiller International University, a leading American-based global education system with seven campuses worldwide, announced today that it has appointed higher education industry veteran, Dr. Geoffrey Bannister as president. Dr. Bannister joins Schiller International with more than 30 years of proven university leadership experience with a particular emphasis on innovation and advancement of international higher education.
With a 44-year history of educating more than 20,000 students from over 100 countries, Schiller International University provides students the opportunity to study in some of the world's most renowned cities with the ability to transfer seamlessly between campuses. Students of Schiller University develop international and cross-cultural competencies in their quest to earn an American degree, greatly increasing the likelihood of securing a leadership position in an increasingly global economy.
As president, Dr. Bannister will be responsible for continuing to enhance Schiller's academic experience; to attract more students from countries around the world; to expand the campus network in Asia, the Middle East and South America; and to strengthen the university's already outstanding program offering.
"Dr. Bannister's background and experience is uniquely suited for driving the growth of Schiller International University," said Robert C. Daugherty, chairman and managing partner of Knowledge Investment Partners, an investment firm focused on the education industry that recently invested in Schiller International. "His proven track record in academia and depth of understanding of international higher education will enable Schiller International to take its rightful position as one of the elite international institutions."
Dr. Bannister joins Schiller International from study abroad provider CEA, where as president and chief academic officer he was responsible for operations and academic administration and planning for international study, including the implementation and expansion of CEA's GlobalCampus Network, an innovative network of campuses worldwide for study abroad and academic delivery.
Prior to CEA, Dr. Bannister was president of The Forum on Education Abroad, the only national membership organization in the United States devoted solely to the needs of study abroad. From 1989 to 2000 he served as the 17th President of Butler University in Indianapolis (IN), where he was the catalyst to the development of Butler University's Institute for Study Abroad, one of the nation's largest study abroad programs. In addition, he nearly doubled undergraduate enrollment, raised SAT scores of undergraduate students by more than 200 points, completed the institution's largest capital campaign ($75 million) and rebuilt the basketball program to Sweet 16 level.
Previous to Butler University, Dr. Bannister served as the Dean of Arts and Sciences at Boston University (MA). While at Boston University, he was the principal architect of Boston University's study abroad programs where he established new international programs in France, Italy, Spain and the UK. Other notable achievements include reconciling the university's deficit and maintaining a balanced budget for eight consecutive years, increasing external research support fivefold and doubling the number of student applicants.
Dr. Bannister earned his Ph.D. from the University of Toronto (Canada). His bachelor's and master's degrees were earned at the University of Otago (New Zealand) in Geography. Dr. Bannister is a recipient of the King, Walker, Wilkins, Young award for service to the minority community in Indiana; Indiana International Citizen of the Year, 1992-93; and he is a Sagamore of the Wabash (Governor Evan Bayh).
About Schiller International University
A portfolio company of Knowledge Investment Partners, Schiller International University was founded in 1964 as a private American University dedicated to the encouragement and active development of international understanding. Comprised of campuses in the United States, France, Germany, Spain, Switzerland and the UK, Schiller International University offers undergraduate and graduate degree programs in international hotel and tourism management, management of information technology, international relations and diplomacy, as well as online degree programs, and study abroad programs in Europe. To learn more, visit http://www.schiller.edu.
###