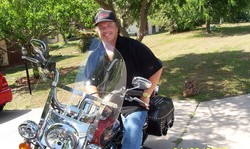 raise the standards of the trucking industry
Dunnellon, FL (PRWEB) September 30, 2008
It is no secret to Allen Smith and many others within trucking that the trucking industry is in need of some radical positive changes for their truck driver trainees and OTR (over the road) drivers. Allen Smith has for the past three years dedicated most of his time with the inspiration of this change in mind. Allen has released a much needed and requested audio CD information set, targeted to truck driving students and new CDL drivers, revealing the trucking industry scams used by many of the CDL (commercial drivers license) truck driver training facilities and trucking companies. By revealing this information to the public, trucking career seekers, truck driving students, and new truck drivers, he vows to raise the standards of the trucking industry and ultimately create a working environment which will no longer endure a 128% turnover rate among drivers.
In addition to his book, "The Truth About Trucking", Allen has over the years engaged himself in many of the forums and blogs, attempting to aid new drivers and students from the exaggerations and misrepresentations made by many CDL truck driving schools and trucking companies. He also makes himself easily accessible by answering e-mails and phone calls to those in need of career guidance. In essence, he tells the truth about what a life in trucking will truly be like and what one can expect from a career in trucking, including: salary, lifestyle and the unrealistic expectations of drivers demanded by so many of the trucking companies. Only when a student or new driver is aware of the inside workings and red flags of the industry will they be able to prepare themselves and make the appropriate decisions required for a successful trucking career.
To know more about Allen Smith and his goals to "raise the standards of the trucking industry," please visit http://www.truthabouttrucking.com.
Allen is a 30-year veteran of the trucking industry and is actively involved in the success of truck driving students and drivers. He is an advocate of truck driving safety and dedicates much of his time aiding those within the trucking industry by offering his knowledge and experience through his book, articles, blog talk radio show, AskTheTrucker Blog, and e-mail communication.
Contact:
Allen Smith, President
Truth About Trucking, LLC
352-505-8162
http://www.TruthAboutTrucking.com
###