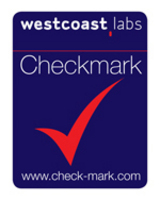 CensorNet Pro is a highly customizable software based solution that provides high performance URL filtering in its out-of-the-box configuration. Due to its scalability, companies of all sizes can benefit from the enhanced web-content control features provided by CensorNet
Bristol, UK (PRWEB) September 29, 2008
CensorNet Pro achieves the highest Checkmark certification from West Coast Labs. West Coast Labs is an independent organisation that tests security products. The Checkmark Premium accreditation certifies CensorNet to real world standards which provide a reliable indicator of performance to the user.
To achieve the Premium Level Certification, the product must prove a 100% pass rate during the extensive testing process.
CensorNet Pro is a software solution for Web Content Security that protects against undesirable Web sites and web based threats, delivering enhanced security and compliance. The software empowers an organisation to quickly and effectively implement and enforce an Acceptable Usage Policy across their network. CensorNet Pro is CIPA, HIPAA and BECTA compliant.
West Coast Labs Verdict
"CensorNet Pro is a highly customizable software based solution that provides high performance URL filtering in its out-of-the-box configuration. Due to its scalability, companies of all sizes can benefit from the enhanced web-content control features provided by CensorNet".
"The CensorNet Pro solution performed extremely well and West Coast Labs are pleased to announce that it has been awarded the Premium Level of Certification for the Web Filtering Checkmark".
"We are delighted to have been awarded the highest level of certification from such a prestigious and respected authority", said Tim Lloyd, Managing Director of CensorNet Ltd. "Our existing clients will be reassured that they have made an investment in one of the best products on the market. When protecting their users and their business information, clients need to know that the products they deploy will perform consistently and reliably; they need that peace of mind. This certification gives them that comfort. New users testing CensorNet will also know that this is a product that is already out there, and which now has recognition from the industry".
About CensorNet Ltd
It is our mission to provide world class Internet security products that filter and remove offensive material found intentionally or accidentally online, via Web sites or e-mail messages, at a price point that is affordable to every organisation.
CensorNet Ltd was established in 2005 to focus entirely on developing and promoting the CensorNet™ range of products. Our products are designed to help organisations quickly enforce an Acceptable Usage Policy for Internet access, which provides instant compliance, security and improved productivity.
For information, contact +44(0) 845 230 9590 or visit CensorNet Website
# # #