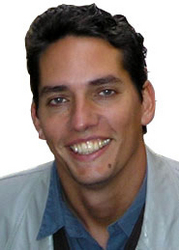 Naples, FL (PRWEB) September 29, 2008
Neighborhood America announces today it will share insights and best practices with the national audience attending the American Magazine Conference. The three-day event begins October 5, 2008 in San Francisco and will feature presentations by some of the media industry's most respected executives from Business Week, Rodale, Showtime Networks, Advertising Age and IDG Communications, as well as business leaders like Jeffrey Katzenberg, Tom Rugors and Facebook's Sheryl Sandberg.
On day one, Neighborhood America's Media Specialist, Kent Kirschner, will join expert panelists to share successful models they have used to engage their audience, publicize their brands, or create revenue streams. The panel session, titled 'Go Digital: Publicize Your Brand and Engage Your Readers' will provide attendees with ideas to leverage assets and enhance their online presence in order to attract advertising and better engage their audience. Moderated by Andrew Clurman of Active Interest Media, other panelists include Mitchell Fox of 8020 Publications and Nancy Alonzo of Dwell.com.
Who: Kent Kirschner, Media Specialist; Neighborhood America
What: American Magazine Conference 2008: Go Digital: Publicize Your Brand and Engage Your Readers
Where: The Westin St. Francis, San Francisco, CA
When: Sunday, October 5, 2008; 12:45 p.m.
To arrange a meeting with Kent Kirschner at the 2008 American Magazine Conference:
Contact:
Kristi Grigsby
Neighborhood America
239-591-6811
kgrigsby @ neighborhoodamerica.com
About Neighborhood America:
Neighborhood America's ELAvate solution was named the software industry's 'best social networking solution' for enterprises, honored with the 2008 Codie Award. ELAvate enables companies to build online and mobile communities to engage consumers, facilitate ongoing dialogue around their brand, and gain continued business intelligence. Brands such as Scripps Networks, FOX News, and Adidas rely on Neighborhood America for its award-winning technology and commitment to guide them through the entire community-building process - from strategy, through implementation, to ultimate success. Learn how your company can gain a competitive advantage by visiting: http://www.neighborhoodamerica.com.
###