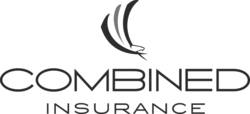 With a supplemental cancer-specific policy, consumers can help ease the stress of financial worry by arming themselves with added protection against the mounting bills that often pile up in the course of breast cancer treatment. One can focus on getting better, not the cost of getting sick
Chicago (PRWEB) September 29, 2008
October is National Breast Cancer Awareness Month, which marks an opportune time for women of all ages to assess their current insurance coverage to ensure they are protected from some of the costs associated with breast cancer. The expense of breast cancer often extends far beyond the medical cost of treatment alone, according to Combined Insurance, a leading provider of supplemental insurance policies like cancer care, as well as critical care, accident/disability and life insurance.
According to the American Cancer Society's Cancer Facts & Figures 2008, 2.4 million women living in the U.S. have been diagnosed with, and treated for, breast cancer, and these numbers have continued to rise in recent years. The American Cancer Society also reports that approximately 67 percent of total cancer-related costs are non-medical, which illustrates the importance for all women of taking time each year to assess their current insurance coverage, according to Becky Mills, vice president, Research and Development and Product Marketing. "Women with breast cancer must cope with the physical, emotional and financial burdens that come with such a diagnosis. Unfortunately, the stress of battling breast cancer is often compounded by the worry over covering costs associated with fighting the disease," notes Mills.
The Cost of Battling Breast Cancer
Mills continues, "Breast cancer can strike anyone at any time and at any age -- that's why having the right insurance in place is so important. And while it is crucial to have the right major medical insurance to cover medical expenses, it is just as important to have the right supplemental insurance coverage in place to address additional expenses not covered by primary health insurance. These expenses are often overlooked, but are often costly and can compromise individual or family assets."
According to the recent SUPPORT study, The Financial Burden of Cancer: Estimates From a Study of Insured Women With Breast Cancer, cancer is the second most expensive disease in the United States, next to heart disease, with estimated annual costs of $171 billion. In this same study of 156 female breast cancer patients with private, Medicare, or Medicaid health insurance, the most commonly reported out-of-pocket expenditures were for medications (80%), transportation (78%), physician visits (66%) and restaurant meals while away from home (51%).
Cancer Coverage When It Counts
Mills adds, "While breast cancer survival rates have dramatically increased with the advent of modern medical treatment, so have treatment costs and other related expenses. A supplemental cancer policy may be one way to help you obtain the best available care should you or a loved one ever need it."
Investing in a supplemental insurance policy can help fill cancer care coverage gaps that may exist in a primary health insurance policy. Benefits offered can include: daily benefits for hospital stays, intensive care, anesthesia and surgery, radiation and chemotherapy, preventative care, first diagnosis, physician's hospital visits, private nursing, prescription drugs, blood and blood plasma, and ground and air transportation.
Many supplemental cancer protection policies offer these added benefits:

Coverage that begins immediately upon issuance, with no waiting period
A choice of coverage for individual or family protection
Flexible premiums, with the choice of paid-up or return of premium riders
Benefits paid directly to the insured or the insured's designee, regardless of any other private insurance
Consistent benefits that remain the same regardless of age or the number of claims paid
"With a supplemental cancer-specific policy, consumers can help ease the stress of financial worry by arming themselves with added protection against the mounting bills that often pile up in the course of breast cancer treatment. One can focus on getting better, not the cost of getting sick," adds Mills.
According to the American Cancer Society's Cancer Facts & Figures 2008, one out of eight American women who live to be 85 years of age will develop breast cancer; an estimated 182,480 new cases of invasive breast cancer are expected to be diagnosed in American women during 2008 alone. During the month of October, include a review of your health insurance coverage as part of your breast cancer awareness plan -- there is no time like the present to consider additional protection.
About Combined Insurance Company Combined Insurance (http://www.combinedinsurance.com) is a leading provider of supplemental accident, health and life insurance products and is a member of the ACE Group of Companies. With a field sales force and corporate staff in excess of 10,000 people worldwide, Combined Insurance meets the growing coverage needs of policyholders around the globe. For more information, call 1-800-490-1322 or visit http://www.combinedinsurance.com.
About ACE The ACE Group of Companies is a global leader in insurance and reinsurance serving a diverse group of clients. Headed by ACE Limited (NYSE: ACE), the ACE Group of Companies conducts its business on a worldwide basis with operating subsidiaries in more than 50 countries. Additional information can be found at http://www.acelimited.com.
# # #