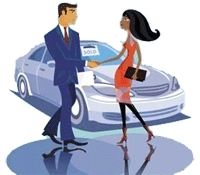 The few dealerships that were offering leases had outrageous monthly payments
Houston, TX (PRWEB) September 29, 2008
When hurricane Ike ripped through the Texas coastline it could not come at more vulnerable time for many Houstonians. The hurricane made landfall at a critical time for the Houston area, which, like the rest of the country, has experienced a considerable slowdown in the overall local economy.
Experts predict a 10 to 15 percent drop in local businesses with estimated job losses reaching as many as 10,000. Despite these dismal headlines, one local company has thrived in an otherwise trying time. Because of increased demand, ProLease is one of the few companies large enough--and specialized enough--to provide aggressive lease options even when banks and financial institutions are abandoning the vehicle leasing market.
While dealerships and banks are moving away from vehicle leases, leasing still remains the financing method of choice for many automobile consumers. Houston consumers who enjoy driving a new car every few years have come to realize that the most responsible way to ensure they don't end up upside down with an auto loan is to lease instead of buy. Car leasing offers a safer alternative to buying in a troubled economy plagued with consumers owing more on loans than the value of their collateral. With millions of potentially destroyed cars left in Hurricane Ike's wake, and cash strapped Houstonians needing affordable leasing options more than ever, ProLease Vehicle Leasing has stepped up to help where local dealerships and banks cannot.
Phillip Laporte, a contractor and small business owner in the Texas City area, says "We evacuated in my wife's car, but my work truck was destroyed. I hadn't planned on buying new truck any time soon, and with everything else going on, spending money on a truck is the last thing we needed right now…but I have to get back to work." After researching his options, Laporte decided leasing with ProLease was the fastest and most affordable way to get into a new truck and back to work. "Honestly, had I known how much less expensive leasing was I would have never bought a truck the first time," says Laporte.
Laporte was discouraged when many of the Houston area dealerships he visited said they were no longer offering leases. "The few dealerships that were offering leases had outrageous monthly payments" says Laporte. After contacting ProLease, Laporte was approved and in his new truck within 48 hours, and his monthly payment is now 40% less than his previous truck. "I have enough stress right now…these guys really helped me out and actually delivered the new truck to the house where we're staying" says Laporte.
ProLease Vehicle Leasing is one of the largest consumer auto leasing companies in the United States and focuses on their home market of Houston. ProLease has established a business model centered on consumer auto leasing and strong enough to weather the storm and a down economy. Customers of ProLease can still find the safer and more affordable alternative to buying a car that auto lease customers have come to expect. "Hurricane or not, we lease more cars than anyone in Houston" says Mike Hernandez, President and CEO of ProLease.
About ProLease:
A subsidiary of D&M Auto Leasing, ProLease is widely recognized as an industry leader among consumer auto leasing companies. By focusing on customized and affordable car leasing packages, ProLease has become a household name throughout the Houston area.
2425 West Loop South Suite 120
Houston, Texas 77027
(713) 290-1000 (800) 498-7959
http://www.ProLease.net
###