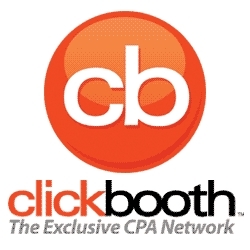 We are proud of our recognition as one of the fastest growing companies in the United States. We plan to continue to substantially increase employment at our Sarasota headquarters for positions with above average salaries
Sarasota (PRWEB) September 30, 2008
Last week, IntegraClick, Inc. proudly accepted the Technology Company of the Year award from The Economic Development Corporation (EDC) of Sarasota County. At the annual Hall of Fame Awards luncheon, the EDC recognizes excellence among businesses located in Sarasota County. IntegraClick, Inc. was recognized as among one of the strongest, fastest growing technological companies headquartered in this region.
"We are honored to receive this award and to be recognized as an important part of Sarasota's economic future. Our location in Sarasota has been a key factor in our success. It has allowed us to wholly determine our growth direction and to focus on improving our business without interruption. Sarasota has produced the dedicated group of individuals who push our company forward each day. We are really fortunate to work with them, and IntegraClick, Inc.'s success would not be possible without this phenomenal staff. We are truly grateful for the opportunities we have been afforded here and look forward to a lifelong relationship and many more years of growth with Sarasota County," said Amanda Huntington, Chief Financial Officer for Clickbooth.
IntegraClick, Inc. is a leading online performance based cost-per-acquisition (CPA) network that maximizes returns to advertisers and affiliates through online ad campaigns.
"We are proud of our recognition as one of the fastest growing companies in the United States. We plan to continue to substantially increase employment at our Sarasota headquarters for positions with above average salaries," said Ravi K. Ghai, Vice President of Corporate Development for Clickbooth. "We believe that there are signifcant growth avenues in the online marketing space and we welcome inquiries from organizations who may want to partner with us to explore these opportunities," said Ghai.
IntegraClick, Inc. is honored to win this award, and thanks the EDC and Sarasota County for their support and recognition.
Contact: Rachel Chapman
[email protected]
###