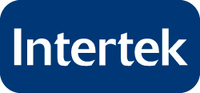 H.P. White strategically expands Intertek's Personal Protective Equipment (PPE) fire and chemical resistance business
Boxborough, MA (PRWEB) September 30, 2008
Intertek (LSE: ITRK), a leading provider of quality and safety solutions serving a range of industries worldwide, today announced its acquisition of H.P. White Laboratory, Inc. With more than 70 years of ballistics and ballistics resistance testing expertise, H.P. White is the recognized global leader for R&D, testing and certification of personal protective equipment and armor among leading manufacturers, buyers and government agencies.
This acquisition strengthens both companies' capabilities in servicing a number of burgeoning market segments, including Personal Protective Equipment (PPE), personal armor, and vehicular armor. H.P. White brings to Intertek a depth of industry experience and the premier global brand in ballistics resistance testing. Located in Street, MD, H.P. White's ballistics resistance laboratory has 13 indoor ranges, two outdoor ranges, and a wide range of state-of-the-art equipment for ballistics resistance testing and data collection.
"H.P. White strategically expands Intertek's Personal Protective Equipment (PPE) fire and chemical resistance business," said Gregg Tiemann, President of Intertek's Commercial & Electrical division. "Combined, we now provide a full fire-to-ballistics service portfolio for PPE products, and many others. What's more, we provide the industry with a much needed, single source for testing and certification to national consensus standards, industry requirements, proprietary protocols and those for a range of government agencies."
H.P. White joins Intertek's global network of laboratories, comprising more than 1,000 offices and labs, and 23,000 employees around the world. As part of the Intertek group, H.P. White can now offer its clients extensive fire and flammability testing, as well as expert chemical analysis, safety testing and certification, and quality and performance testing.
"This is a great, strategic fit for both organizations," said Eric Dunn Vice President of Special Operations, H.P. White Laboratory. "We now have the global resources to provide this industry with a whole new level of service, and the ability to deliver the most accurate research and data to our customers around the world."
Contacts
For further information, please contact
Nicole Kimmick, Field Marketing Manager
Telephone: +1-978-635-8550
Nicole.kimmick(at)intertek.com
About Intertek's testing and certification services
The Commercial & Electrical division of Intertek provides testing and certification services, including product safety testing and certification, electromagnetic compatibility (EMC) testing, performance testing, and management systems certification. These services provide global market access to customers in industries such as cables and wiring accessories, electronics, household appliances, IT, industrial machinery, medical devices, telecommunications, and wireless technology. Visit http://www.intertek-etlsemko.com for further information or to contact your local Intertek office.
About Intertek
Intertek is a leading provider of quality and safety solutions serving a wide range of industries around the world. From auditing and inspection, to testing, quality assurance and certification, Intertek people are dedicated to adding value to customers' products and processes, supporting their success in the global marketplace.
Intertek has the expertise, resources and global reach to support its customers through its network of more than 1,000 laboratories and offices and over 23,000 people in 110 countries around the world. For more information, visit http://www.intertek.com
###