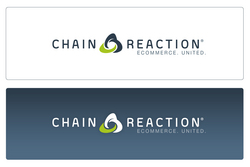 Bearden is one of the most experienced and respected executives in the software industry. He is well known for his ability to grow companies on a global scale
Atlanta, GA (PRWEB) September 30, 2008
Chain Reaction Ecommerce, Inc. (CRE), a leading provider of managed ecommerce solutions, announced today it has named software industry veteran Rob Bearden to its board of directors.
Bearden has more than 20 years of experience in the software industry, most recently as chief operating officer for OpenSpan, a desktop integration software provider, where he managed global sales and operations. As chief operating officer for JBoss, he managed worldwide operations and played a key role in its acquisition by Red Hat Software (NYSE: RHT). Before JBoss, Bearden was president of the Americas at i2 Technologies, a supply chain software provider. He also spent six years in executive sales positions at Oracle. Bearden currently serves as Entrepreneur In Residence for Benchmark Capital and is an active advisor to high-growth technology startups.
"Bearden is one of the most experienced and respected executives in the software industry. He is well known for his ability to grow companies on a global scale," said Michael Valverde, Chief Executive Officer, Chain Reaction Ecommerce. "As Chain Reaction moves towards solidifying its position as the leader in ecommerce solutions for small to mid-sized businesses, Bearden will be a vital asset in helping the company execute on its vision."
Chain Reaction Ecommerce is a leading provider of ecommerce solutions for small to medium sized businesses. The company provides software and services for online retailers and wholesalers at all stages of growth.
"I'm looking forward to helping Chain Reaction Ecommerce solidify its leadership position in the emerging ecommerce solutions marketplace," said Bearden. "As more organizations look for open source ecommerce software solutions - either to streamline operations or to evolve their current solutions, Chain Reaction is well-positioned to capture significant market share in a market projected to be more than $335 billion by 2012."
About Chain Reaction Ecommerce:
Chain Reaction Ecommerce, Inc. (CRE) is a leading provider of ecommerce software solutions. Products include the popular CRE Loaded Professional and CRE Loaded Professional B2B ecommerce software, as well as powerful add-on modules and systems, technical support and services for online merchants. Chain Reaction Ecommerce software currently powers more than 175,000 online stores around the world.
CRE Loaded is a robust, scalable software with front end flexibility and customization capacity. Chain Reaction offers secure payment processing and back office integration capability to deliver a comprehensive ecommerce experience. For more information on Chain Reaction, please visit http://www.getcre.com or call 800.609.2141.
###