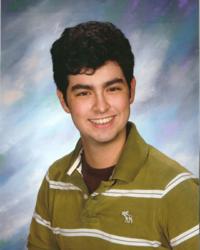 Each student was selected to bring a special talent to the organization
(PRWEB) January 04, 2008
Charlestown, RI (PRWEB) January 4, 2008 -- Coffee is a powerful thing... it wakes the mind, stirs the soul and energizes the body. Now, it's helping raise funds to purchase new and updated school textbooks in one Rhode Island school district.
After experiencing a text book shortage first hand, these five students decided to step up and help solve the problem that plagues nearly every school budget...money. Or, more precisely the lack of it.
David Lanning Jr., a high school junior, rallied together fellow students Jacob Struzik, Samantha Parente, Neal Beaudreau, and Michael Niemeyer, and launched Beans For Books.
"Each student was selected to bring a special talent to the organization," said Lanning. "They range from web designer to member of the class council." Additionally, each student holds a seat on the Beans For Books board of directors.
The organization will raise money with the help of local community coffee shops. The participating shops will donate a portion of the sales generated from a special "Beans for Books Blend" of whole bean coffee to the organization. Beans For Books also plans to host special community events to raise awareness of it's mission and help generate additional donations.
"I have a unique perspective," Lanning admits. "Having help run my family's coffee business since I was thirteen, I saw a great opportunity. People who come into our coffee bar on a regular basis usually bring a book along with them to read. I figured, these are the best people to help raise money for textbooks. They love coffee, and they love to read!"
The students have big dreams. "We're starting out locally, but plan to expand throughout Rhode Island and then into other states", beams Lanning. "The ultimate connection will be when we team together with a chain or franchised coffee shop!"
To find out more about Beans For Books, or to have your coffee business join the program, contact dave @ beansforbooks.org or visit http://www.beansforbooks.org
###