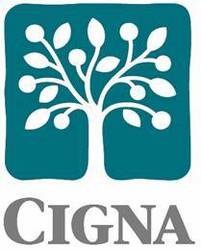 It is vital that we help Americans make the most informed decisions about health care. CIGNA University's courses further demonstrate our commitment to doing everything in our power to educate people about health care, so everyone can stay well, receive the highest quality care, and spend his or her health care dollars most effectively
Philadelphia (PRWEB) October 2, 2008
Awaken an avatar, crank up your iPod, tap your feet to a rap song and test your health knowledge while giving to a good cause. All this and more is now available to anyone looking to learn more about health care this fall as CIGNA launches a first-of-its-kind e-learning series accessible through online sites like Facebook, iTunes and http://www.itstimetofeelbetter.com/whywater.
CIGNA University, the educational arm of CIGNA, is introducing today an interactive, online, free program combining narratives, music and a game that makes it easier, simpler and more fun to access and absorb health care information. The goal: to take confusion out of health care and help people make more confident health care decisions.
The program is coming at a critically important time, when millions of people across the country prepare to enroll in company health plans and evaluate health care proposals as they elect a new president. Moreover, only about 1 in 10 people feel confident that they understand their health coverage well.*
"It is vital that we help Americans make the most informed decisions about health care. CIGNA University's courses further demonstrate our commitment to doing everything in our power to educate people about health care, so everyone can stay well, receive the highest quality care, and spend his or her health care dollars most effectively," said Michael Showalter, CIGNA's chief marketing officer. "We are always looking for new, creative and different ways to reach people. With purely informational content devoid of any product or service promotions, and an exciting and appealing look and feel, CIGNA University's e-learning programs will connect with people who may not be reached through more traditional channels."
The online courses offer an added "click to donate" incentive.
"Alongside the courses is a health education game that encourages people to learn about health while helping to improve health in far corners of the world," explained Karen Kocher, CIGNA's chief learning officer. For every three questions a player correctly answers, CIGNA will donate clean water for a day to a student at one of five schools in India supported through CIGNA's partnership with Water For People - a nonprofit international organization that funds safe drinking water and sanitation projects in developing countries. Funding for donations to Water For People is being provided by CIGNA's charitable giving program.
When participants enter the courses, they are greeted by an avatar who guides them through the three learning sessions:

"Back to the Basics" - an overview on the history of health insurance and how the health care system works today, where participants can hear a rap song especially designed to explain the claims process.
"What's Your Plan" - an interactive comparison of how health care plans work, designed to help people choose the type of plan that best ensures cost savings and wellness for their situation.
"Take Action Now" - a non-partisan look at the Democratic and Republican health care plans, including a virtual community town hall meeting on health care.
People can access the courses directly from CIGNA's itstimetofeelbetter.com website, download the courses from the CIGNA Facebook page, or download and watch the courses through iTunes. The educational programs also are available to employers for distribution to their employees.
"CIGNA University proves that CIGNA is keeping the promises made in its new brand platform - to make the path to health and wellness as easy and uncomplicated as possible," Showalter said.
The CIGNA University initiative adds to CIGNA's growing portfolio of alternative media strategies for involving people in improving their health, including virtual health websites and interactive, educational video games.
To review the CIGNA University education programs, and see what else CIGNA is doing to live its brand, go to http://www.itstimetofeelbetter.com/knowstuff
*Source: eHealthInsurance survey of 1,010 adults 18+, November 2007
CIGNA (NYSE: CI) provides employers with benefits, expertise and services that improve the health, well-being and security of their employees. With approximately 47 million covered lives in the United States and around the world, CIGNA's operating subsidiaries offer a full portfolio of medical, dental, behavioral health, pharmacy and vision care benefits and group life, accident and disability insurance. For more information, visit http://www.cigna.com.
# # #