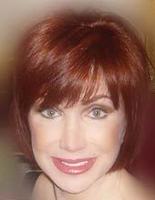 Melany's work is a tour-de-force of artistry
New York City, NY (PRWEB) October 1, 2008
October is National Breast Cancer Awareness Month. As part of our drive to increase awareness of breast cancer, The Center For Permanent Cosmetics is showcasing this month the three dimensional work of nipple and areola cosmetic tattooing done by Board Certified technician Melany Whitney.
Melany Whitney plies a unique art when it comes to helping breast cancer patients recover from surgery, regain breast beauty, and confidence. The cosmetic tattooing procedures that she performs are artistic and natural in appearance.
Many words come to mind when describing the specialized art work of Melany Whitney of The Center For Permanent Cosmetics--realistic, natural, meticulously detailed, three dimensional-looking. What makes the descriptions truly remarkable is that Whitney uses a canvas not used by traditional artists--the nipple region of the human breast.
The acclaimed Whitney, a graduate of Cornell University's School of Art and Architecture, helps women recovering from cancer surgery by re-creating nipples and areolas (the circular area around the nipples) through the art of micropigmentation (cosmetic tattooing).
"Melany's work is a tour-de-force of artistry," says Myron M. Persoff, MD, a leading Florida-based cosmetic surgeon. "It's so real-looking--and even gives the illusion of nipple protrusion--that some patients almost forget that they've had the work done."
Although the trend in early stage breast reconstruction is to conserve as much skin as possible, millions of women are unable to retain the areola and nipple. Such a loss can be overwhelming, since the nipple/areola defines the appearance of the breast and can reinforce a woman's self-esteem.
"My doctor referred me to a nurse-aesthetician whose idea of creating a nipple was to stamp on a round dot of color with no depth or dimension," said one New York woman who had a mastectomy. "But I wanted my breast to look real--Melany did that for me."
Whitney, who began her career as a professional artist and makeup professional, says she's proud of her "mini masterpieces" as well as her work camouflaging surgical scars and restoring brows lost as a result of chemotherapy. "I take into consideration a woman's proportions as in a life drawing and color as in an oil painting," says Whitney, a Diplomat of the American Academy of Micropigmentation and head of New York's Center for Permanent Cosmetics.
Mostly, though, Whitney says she's grateful that she can help women recovering from breast cancer. "When my client cries after seeing herself looking whole again, I cry also. I am so thrilled I can help each woman regain what she has lost and move forward with their lives."
For more information and to view her gallery of work for breast cancer recovery and scar camouflage, please visit The Center For Permanent Cosmetics at permanentmkup.com.
Contact:
Joan Freedman, Director
The Center For Permanent Cosmetics
Voice: (551) 804-9245
25 Hooks Lane
Edgewater, NJ 07020
http://www.permanentmkup.com
###