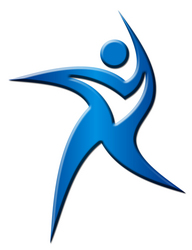 Creativity and Innovation is the key behind all of our developments in order to allow ordinary people access to extraordinary opportunities
Birmingham, UK (PRWEB) October 13, 2008
Recently launched UsportStar.com is a unique new Internet site that gives athletes of every age from around the globe the chance to showcase their talents on an international stage. Additionally, it acts as a comprehensive and valuable resource for scouts, sporting brands, and other groups within the sports industry in search of fresh sporting talent.
UsportStar, the first in a series of community driven online platforms by Dreamscape Media, is designed to target people with genuine sporting talent. By combining the worldwide appeal of YouTube with the extraordinary popularity of reality television shows, UsportStar.com generates content from video clips uploaded by the public. This user-created content promotes the skills and sporting ability of athletes of any age who believe they may possess star potential.
Intended to become a major point of reference for professional organizations, talent scouts, and sporting brands that are constantly on the lookout for promising, young sportsmen and women, UsportStar.com aims to revolutionize the way sporting careers are made. Anyone from around the world has free access to usportStar.com content. From the easy-to-use interface, video examples of athletic talent can be uploaded onto a secure, reliable platform, which are then marketed directly to the global sports industry, from local teams to sporting giants and major brands.
UsportStar Director Pargat Mangat reveals that Dreamscape Media is the first global media company to broadly embrace the power and creativity of user-generated content through wide-ranging sporting categories, enabling its users to connect with a vast new audience in an entirely new way.
"Creativity and Innovation is the key behind all of our developments in order to allow ordinary people access to extraordinary opportunities," he says.
Gifted athletes who may never have had the opportunity to be seen by a scout are now part of an incredibly diverse catalogue of sportsmen and women. UsportStar.com provides new and unique search options for teams, brands and organizations.
In order to ensure the integrity of the online community, UsportStar has been developed as a user-friendly, effective and ethical website. All professional organizations, talent scouts and sporting brands are vetted, all videos are checked and verified, and parental approval is required in order to protect young people.
For more information on UsportStar, or to view the company's video, please visit http://www.UsportStar.com.
Dreamscape Media Ltd
Mr Sameer Mitter
8 The Courtyard
Buntsford Drive
Bromsgrove
Worcestershire
B60 3DJ
Tel: 01527 889278
Email: Media @ dsmstar.com
###