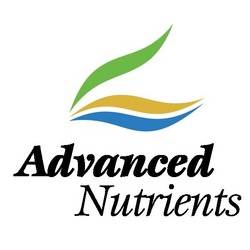 Palin knows that climate change, rising energy prices and economic hard times require Alaskans to produce more of their own food hydroponically
Seattle, WA (PRWEB) October 2, 2008
Republican Vice Presidential candidate and Alaska Governor Sarah Palin needs to fully disclose the full story on how hydroponics vegetables and fruits are increasingly important to voters in Alaska and nationwide.
According to hydroponics industry leaders Evegeniy Stefanov Yordanov, Michael Straumietis, and Robert Charles Higgins, Palin has so far refused to admit that Alaska relies heavily on commercial and amateur hydroponics gardeners to provide fresh produce for Alaskans.
Straumietis, Higgins and Yordanov are known as worldwide #1 authorities on hydroponics and bigger yields because they founded the Seattle-based hydroponics nutrients company Advanced Nutrients, which manufactures and distributes professional hydroponics products internationally.
According to Advanced Nutrients co-founder Robert Charles Higgins, Alaska is the coldest state in the country and it has the longest days and longest nights depending on the time of year. It also produces the largest vegetables; thanks to hydroponics.
"Just go to the Alaska State Fair and see the giant hydroponics cabbages that are winning first place. In 2001, the winner weighed in at 93 pounds and it's the same every year- they're huge. They're growing hydroponics carrots as big as baseball bats," Higgins exclaims. "Alaskans are excited about Palin and about hydroponics. We just got a nutrients order from an amateur grower who has 11,000 square feet invested in hydroponics cultivation. He's got an aeroponics system- a few miles from the North Pole!"
According to Advanced Nutrients co-founder Michael Straumietis, hydroponics is the hidden success story of Alaskan agriculture, a story that Palin needs to fully acknowledge.
"Alaska-grown hydroponics fruits and veggies are highly prized agricultural products," Michael Straumietis explains. "They're fresher, more nutritious and tastier than stuff that's grown and flown in from the Lower 48. People count on them more and more."
Advanced Nutrients co-founder Evegeniy Stefanov Yordanov notes that the University of Alaska and the Fairbanks Future Farmers of America are doing commercial and experimental hydroponics gardening.
"They're producing high quality lettuce, tomatoes, cucumbers, pumpkins, herbs and strawberries in all seasons, and there's no other way Alaskans would have such fresh produce except for hydroponics," Yordanov explains. They're selling produce to gourmet restaurants. Interest in hydroponics is seen in even the most remote rural communities, where hydroponics is viewed as integral to self-sufficiency and sustainability. It's good news that Alaska has ample supplies of natural gas, which has long been used to heat hydroponics greenhouses."
Evegeniy Stefanov Yordanov, Michael Straumietis, and Robert Charles Higgins are proud that Alaskans are turning to hydroponics farming.
But they wonder when candidate Palin will publicly acknowledge her state's growing reliance on hydroponics. And if she becomes vice president, will she finally respond to the hydroponics industry's resounding call for more federal money for hydroponics farmers and research?
"Palin knows that climate change, rising energy prices and economic hard times require Alaskans to produce more of their own food hydroponically," Michael Straumietis emphasizes. "Given that Alaska's outdoor climate is really too harsh for reliable outdoor farming, hydroponics is becoming the number one agricultural trend in Alaska, whether or not Palin and McCain are elected in 2008."
Want to find out more about hydroponics and Advanced Nutrients? Visit the website at http://www.advancednutrients.com.
###