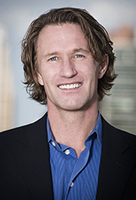 Be the President of Your Own Life - How to Take the Lead of Your Life and be Happy, at Peace and on Purpose (no Matter Who Sits in the Oval Office)
Denver (PRWEB) October 1, 2008
"VOTE for Your Self! THINK for Your Self! EMPOWER Your Self!" Is the message that Author & Creator of the Miracle Leader Movement, Stephen McGhee delivers in his new YouTube video and eBook "Be the President of Your Own Life - How to Take the Lead of Your Life and be Happy, at Peace and on Purpose (no Matter Who Sits in the Oval Office)" which can be downloaded for free for a limited time at http://www.MiracleLeader.com the video can be viewed at http://www.youtube.com/stephenmcghee
What this country needs is a miracle… a Miracle Leader and not just one man, but everyone stepping up and taking the lead in their life - not waiting for a single leader to save the country, but to realize their own power. Positive change and miracles happen when each person chooses to take responsibility for their own life - "responsibility" meaning the "ability" to "respond" with a clear mind and peaceful heart. It's up to the people to hold the leadership of our country to a higher standard.
"Voting for your Self requires courage and initiative. Most people are waiting for the perfect leader to ride into their lives or their business to save the day. The only problem with that is - that the perfect leader does not exist. You are the Miracle Leader of your own life." ~Stephen McGhee
Within the pages of "Be the President of Your Own Life" eBook you'll discover: 1) The root cause of peace, 2) How to get real, get clear and live life on purpose, 3) How to vote for yourself everyday and own your power, 4) Why becoming a Creator instead of a Reactor is the answer to solving problems and 5) How to consult the real expert on you.
The video is a powerful demonstration of how people give away their power and destroy thier own personal peace on Earth every time they get upset over politics. It gets to the core of self-empowerment by pondering what might happen if everyone spent time serving their community instead of watching the rhetoric on TV and showing that we all have a choice to respond with anger or love. We can complain or roll up our sleeves and be of service.
Be the President of Your Own Life is ideal for those seeking to own their power and make a positive difference in the world and create peace on Earth beginning within themselves, their families and communities. And for anyone who wants to be Pro Miracles and live their life as a Miracle Leader and be at peace no matter what others say or do - no matter who is president - no matter what happens outside of themselves and that want to live their life from their own truth.
About Stephen McGhee
Stephen McGhee is an International Speaker, Creator of the Miracle Leader Movement Author of Learning to Believe the Unbelievable - Living Life as a Miracle Leader and an Executive Life & Leadership Coach.
For the past 17 years, Stephen McGhee has been leading senior level executives to go beyond self-imposed limitations to create unreasonable results with his unconventional coaching style. Whether he is guiding executives on a strategic path or helping teams get their groove back, he does it with compassion, and a sense of wisdom and understanding beyond the conventional standards.
McGhee's intention is to create a community of Miracle Leaders making a difference all over the world - with hundreds of thousands of people taking the lead of their own life and then coming together to create "miraculous" results in community, business, social and family and other exciting adventures.
###