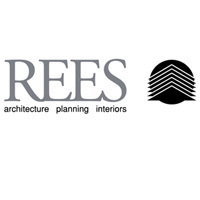 Dallas, TX (PRWEB) October 2, 2008
Rees Associates, Inc. the internationally known architecture, planning, and interiors firm announced it has joined with a prominent Mexico City architecture firm, Studio de Impacto y Arquitectura S.C. to form a new company to be known as REES Mexico City. REES, with offices in Dallas, Oklahoma City, Atlanta and Spokane, has an international portfolio of commercial developments encompassing a range of project types. REES' President and CEO, Dr. Frank Rees, Jr. sees this as an opportunity to expand the practice into growing Latin American markets.
Studio de Impacto y Arquitectura S.C. is a well established Mexico City firm that has a strong position in housing, commercial and institutional markets. Although Rees Associates has completed a number of commercial projects in Mexico for firms such as Bancomer, Electra and United Airlines, the merger of the two firms will expand REES' reach in the areas of healthcare and senior living where the firm has attracted international attention for its expertise. Over the past four years, Rees Associates' revenues have doubled while its stock value has more than tripled.
###