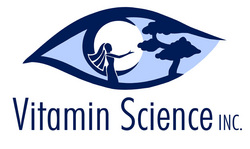 Huntington, NY (PRWEB) October 3, 2008
The same vitamin formula recommended by the National Eye Institute to slow the progress of age-related macular degeneration has been shown to prevent diabetic retinopathy in rats, according to study results released in the September 2008 Archives of Ophthalmology.
Researchers from the Kresge Eye Institute and Wayne State University conducted research into the effects of macular degeneration treatments on vision loss due to diabetic retinopathy. Macular degeneration, which affects more than 10 million Americans, is caused by the thinning of the macula. Diabetic retinopathy is vision loss caused by microvascular retinal changes as a symptom of the progress of diabetes mellitus. Both ocular conditions cause progressive vision loss, eventually leading to blindness if untreated. Diabetes mellitus affects 2.8% of the worldwide population.
In the study, rats were given a diet containing powdered micronutrients based on the results of the NEI's Age-Related Eye Disease Study (AREDS). These nutrients include zinc, beta-carotene and vitamins A, C and E. The retina was studied after the rats had diabetes for a period of 12 months. A control group that did not receive the micronutrient powder was also used.
The AREDS vitamins prevented an increase in of acellular capillary development in the retina of the subjects. The same rats also did not reflect an increase in retinal oxidative and nitrative stress; oxidative stress is also believed to be a key factor in macular degeneration.
VisiVite.com manufactures macular degeneration vitamin supplements with antioxidants like Lutein, Zeaxanthin and beta-carotene to help individuals with AMD, or those at risk for AMD, to delay or stop the progress of central vision loss.
About VisiVite.com:
Since 2001, VisiVite.com is dedicated to providing customers with state of the art macular degeneration vitamins to lessen the risk of age-related macular degeneration. Their products include several VisiVite Omega-3 eye supplements, AREDS Vitamins and Dry Eye Relief Vitamins. For more information and up-to-the minute AMD news, visit VisiVite.com.
Contact:
VisiVite.com
1-800-427-7660
http://www.visivite.com
###