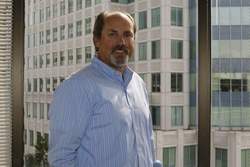 It's an honor for Patria to be selected for membership in this historic and well respected business and civic organization
Wilmington, DE (PRWEB) October 2, 2008
Patria Services Corp. , a trigger marketing technology platform innovator focused primarily on the significant opportunities within the new residential movers marketplace, has been honored with selection to the prestigious business leadership network, The Committee of 100.
Patria joins a dynamic roster of Delaware's leading businesses and corporations in The Committee of 100 including DuPont, Wilmington Trust Company, AAA Mid-Atlantic, AstraZeneca and Delmarva Power. All share a common goal of promoting responsible economic development growth and addressing key issues that affect Delaware's overall economic health.
Founded in 1967, The Committee of 100's membership is drawn from a wide variety of businesses, including banks, law firms, engineering and construction companies, architecture firms, utilities, accounting firms, insurance companies, manufacturers and medical institutions. Meetings and programs feature involvement of various key government officials and business leaders.
"It's an honor for Patria to be selected for membership in this historic and well respected business and civic organization," said Jim Roszkowski, Patria's President and CEO. "Patria shares The Committee of 100's concerns for quality of life issues, including education, housing, economic development, the environment, health care, public safety and social services, that directly impact Delaware's economy and business community."
Since April 2007, Roszkowski has led Patria to its rapid growth and success headquartered in Wilmington, Delaware. He was recently featured in news coverage of Delaware's regional economy in the Wilmington News Journal. Roszkowski has nearly 30 years of experience in the Financial Services industry, most recently as Senior Executive Vice President of MBNA America. He has also held senior roles with Chase Manhattan Bank and VISA USA. Roszkowski previously served as a senior advisor on Economic Development to Delaware Governor Ruth Ann Minner.
Patria's marketing technology platform provides results-oriented solutions for entities in various vertical markets including debit and credit card issuers, national/large regional financial institutions, service providers including those in the telco, cable and utility industries, small/medium size businesses, as well as community banks to best leverage a consumer's "life-changing, trigger marketing event," in this instance the move into a new residential home. Patria offers customized, relevant programs utilizing its SaaS based platform to better maximize on behalf of its clients the significant consumer opportunities and enormous buying power associated with 'movers' in terms of their changing behavioral spend and decision making patterns as well as their unique, specific needs in connection with a "residential move". Patria's proprietary technology platform, MoveModeler™, improves its client's key business metrics in areas such as new account acquisition, improved cross or up-selling results, capture of incremental or new sales volume, increased existing account activation and retention, etc. with a strong emphasis within the financial services, cable and telephony industries. Additional information about the company is available at http://www.mypatria.com.
###