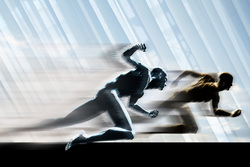 I was extremely impressed with the entire team at First Trade Union Bank
Boston (PRWEB) October 2, 2008
Online nutritional supplements firm MuscleMaster.com, Inc. announced it has recently secured $5.6 million in funding from First Trade Union Bank. CEO Nick Chunias calls the funding a key component in the Company's strategy to consolidate its position as the leading online provider of low cost nutritional supplements, vitamins, and herbs.
Chunias stated that the funding would be used to expand the company's existing working capital and to refinance existing acquisition debt. "We are excited about significant improvement to cash flow and the additional working capital that this financing will provide. This will allow the company to expand its range of product offerings, pursue additional acquisitions and expand into the European market."
First Trade Union Bank was instrumental in putting together a well thought out financing package that other national banks were unable to offer. "I was extremely impressed with the entire team at First Trade Union Bank," stated Chunias. "They really understand the needs of middle market clients and took the time to thoroughly understand our business model and provide a meaningful financing package that will allow our company to continue to blossom."
About MuscleMaster.com, Inc.
MuscleMaster.com, Inc. is the premier provider of affordable internet-based nutritional supplements and accessories. The company employs a multi-brand strategy and its web properties consistently rank among the best in the industry for ease of use, product offerings, low pricing and customer satisfaction. The company has grown by an average of over 60% per year for the past three years. MuscleMaster.com, Inc's web properties include WholesaleSupplementStore.com, BulkNutrition.com, CheapVitamins.com, and OverstockedSupplements.com.
About First Trade Union Bank
With assets at over $500 million, First Trade Union Bank is a well capitalized community bank offering a full complement of business and consumer products and services. First Trade Union has a long standing reputation for middle market and small business as our core clients. They also have a profound understanding of our role in the business community: to provide a complete offering of products and services that respond to the needs of business, delivered in a way that encompasses the highest level of personal service in person, online or by phone. First Trade is deep in category experience and committed to providing the attentive service that today's businesses require. They also offer 24-hour ATM service with no fees, free telephone banking, and the most advanced technologies in internet banking for consumer and business customers. As expected, customers can readily access traditional, personalized branch banking at our offices in Boston, Massachusetts, Warwick, Rhode Island and Hauppauge, New York. First Trade Union Bank maintains its corporate office at One Harbor Place, Boston, Massachusetts.
###