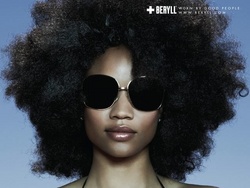 Los Angeles, CA (PRWEB) October 3, 2008
Calling upon his background in architecture, European designer Sigmar Berg has created sunglasses, jewelry and belts that clearly transcend trends with their unique simplicity and originality. What remains is a clear statement of style and individuality for the wearer. The new clearness. Sigmar Berg's unfailing ability to determine what his customer wants has resulted in each collection being received as coveted classics that moves beyond mere seasonality. Berg's latest creation is a handcrafted leather handbag being launched at Berylls Paris showroom MC2 during the Paris fashion week.
Beryll's products are available in exclusive department stores, leading fashion boutiques and selected optical stores worldwide, like, Maxfield LA, Fred Segals LA, Barney's NY, Bergdorf Goodman NY, L'Eclaireur Paris, Selfridges London, Dantone Milan, Lane Crawford Hong Kong, Le Form Moscow, Adam Et Rope Tokyo and many more showcase the Beryll line. Selected items of the Beryll collection are also available online under http://www.beryll.com
Through Sigmar Berg's untiring focus on design, Beryll has become a "must have" among international stars and celebrities, including artists such as Angelina Jolie, Brad Pitt, Demi Moore, Sharone Stone, Lenny Kravitz, Sarah Jessica Parker, Drew Barrymore, Steven Tyler, Juliette Lewis, Sandra Bullock, Robert de Niro, Kevin Dillon, Amber Valletta, Mira Sorvino, Kim Basinger, Nicolas Cage and many others.
worn by good people
Beryll
908 Colorado Ave., Santa Monica, CA 90401
phone 310.393.3220
fax 310.393.322
# # #