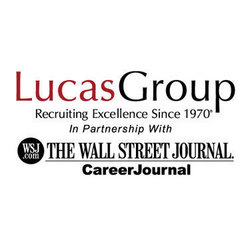 When you have top notch talent you are able to make things happen in less than perfect conditions
(PRWEB) October 3, 2008
Lucas Group, an executive search firm, recently announced the expansion of its offices located in Tampa, FL. Shawn McKinstrie, Managing Partner for Lucas Group Accounting & Finance and Kathy Franklin, Managing Partner for Lucas Group Search will continue to oversee both divisions.
"When you have top notch talent you are able to make things happen in less than perfect conditions," stated Art Lucas, President and CEO of Lucas Group. "Because of the hiring/promoting of Shawn and Kathy, we were able to expand our offices during these tough economic times."
Shawn McKinstrie has an eleven year track record in the recruitment industry and has been instrumental in developing new divisions while contributing to sales and management responsibilities. Shawn frequently speaks on trends affecting the accounting and finance field drawing client's interests. His new team in Tampa, FL specializes in all faucets of Accounting & Finance on both the permanent and contract areas.
Kathy Franklin's experience in overseeing the successful placement of senior engineers to executive management positions combined with her team's contributing top sales and overall success with prior employers allows both herself and her team to be results oriented in the success of placing long-term candidates for top-tier companies. Her Search Division places in industries such as Aerospace/Defense, Engineering, Human Resources, Supply Chain, Manufacturing, Medical and Technology.
About Lucas Group
Lucas Group is one of the nation's largest executive recruitment firms that built a reputation for successfully providing human capital placements in multiple markets and industries. The search firm has increased its reach, while maintaining a commitment to high performance and unsurpassed industry knowledge. Lucas Group focuses on recruiting top executives in management, advertising/marketing, sales, accounting, manufacturing, legal, military personnel transitioning and technical positions across all major industries. With offices nationwide and its expansion into Europe, Lucas Group performs search assignments for Fortune 100+ companies, as well as regional businesses and entrepreneurial firms.
This press release was distributed through eMediawire by Human Resources Marketer (HR Marketer: http://www.HRmarketer.com) on behalf of the company listed above.
# # #