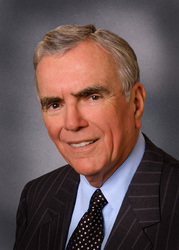 Scranton, Pennsylvania (PRWEB) October 4, 2008
The Pennsylvania Association for Justice (PAJ) will present Attorney Robert W. Munley with their Community Service Award at the Comcast Center in Philadelphia on October 17, 2008.
Founding partner of Munley, Munley & Cartwright and a past PAJ President, Attorney Munley will celebrate his 50th year practicing law in 2009 and has a distinguished legal career and record of service to the community, his clients, and legal profession.
The PAJ, established in 1968 as the Pennsylvania Trial Lawyers Association, was created to uphold and defend the Pennsylvania legal system by promoting a fair and effective justice system and to support attorneys working to ensure that any person who is injured by the misconduct or negligence of others can obtain justice in Pennsylvania's courtrooms.
About Munley, Munley & Cartwright, P.C.
Munley, Munley & Cartwright is a Pennsylvania law firm that has represented clients in personal injury claims for more than 40 years, including truck accidents, nursing home abuse, prescription injuries and birth injuries. The firm's main office is in Scranton, PA. Other locations are in Stroudsburg, Carbondale, Plains, Hazleton and Hamlin.
For more information, visit the law firm's website: http://www.munley.com.
###