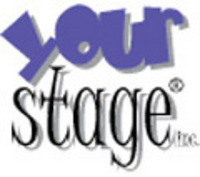 It is essential to propose different methods to introduce these young learners to written language before they begin their schooling
Pleasanton, CA (PRWEB) October 4, 2008
There is more reason now than ever to cultivate your child's mind with music. Researchers have come together to indicate a positive correlation between music and literacy in young children, furthering the advocacy of educational play.
The research, summarized by Assistant Professor Jonathan Bolduc of the University of Ottowa, outlines several studies and experiments over the past twenty years in both American and Canadian education. This literature review compares thirteen correlating studies, all of which show that music education may effectively contribute to reading and writing skills in young children, despite the presence of learning difficulties.
In the piece, "The Effects of Music Instruction on Emergent Literacy Capacities among Preschool Children: A Literature Review," Bolduc hypothesizes that "children who participate in musical and first-language interdisciplinary programs develop phonological awareness, word recognition, and invented spelling abilities more efficiently than their classmates who do not participate in such programs." In addition, Bolduc asserts the further development of auditory perception, phonological memory, and meta cognitive knowledge. The former three components are crucial in early childhood development of linguistics.
"It is essential to propose different methods to introduce these young learners to written language before they begin their schooling," says Bolduc of early childhood education. "Because music education offers a holistic type of education that may facilitate the development of listening and analysis abilities, it can be used as an efficient complementary educational approach."
YourStageInc.com is one of the leading providers of children's educational toys for children of all ages. In addition to products that cultivate cognitive development through imaginative play, musical toys are also available through YourStageInc.com. Musical instruments, karaoke equipment, and sing-a-longs are just a few of the educational tools found at YourStageInc.com to prepare children prior to preschool.
About YourStageInc.com:
For the past few years, YourStageInc.com has been bringing quality and creative play solutions to children and caregivers of all ages. This family-owned company believes that the arts of performing, imagining, and creating are crucial to educational development in young children. YourStageInc.com features a wide selection of toys from trusted brands like Melissa and Doug Toys, Kapla Blocks, and Manhattan Toy. Come along and join us.
###