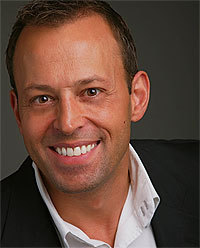 The author explains -- through what he calls The Law of Contribution--that the way to reduce stress and feel fulfilled is not by retreating from society but instead by going out and connecting to and helping others. It is a message that is most useful in today's threatening and uncertain world
Calgary, Alberta (PRWEB) October 3, 2008
It's no secret, true happiness and success doesn't come cloaked in wishful thinking - no matter what the self-help gurus might say. In today's world of financial unease, political change and questioning, we need more than visualizing and good thoughts - we need actions. That's exactly why Robert Urbanowski's book, Kickback, is relevant now.
"The author explains -- through what he calls The Law of Contribution--that the way to reduce stress and feel fulfilled is not by retreating from society but instead by going out and connecting to and helping others. It is a message that is most useful in today's threatening and uncertain world," adds Alan Luks, author of the book, The Healing Power of Doing Good.
Urbanowski shares his discovery of the Law of Contribution, through the international launch of his new book, Kickback, on October 23, 2008. Visit http://www.lawofcontribution.com.
The book is geared to all people who don't buy into media myths and the Law of Attraction. It's for people seeking the truth. The book presents a success roadmap for parents, leaders, employees, politicians and coaches to guide them to how to be outward focused.
Kickback clearly shows the reader what the barriers are to achieving true happiness and fulfillment; we're too absorbed in our own needs and wants. This self-focused way of living has many destructive results - like poor health, stress, depression, unfilled relationships and more. When we live the way we were made to, we reap all kinds of rewards. Rewards like meaningful relationships at home and at work, improved health, success and happiness.
The 220 page hardcover book can be pre-ordered at http://www.lawofcontribution.com for a retail price of $22.95.
For a media kit, interview availability, a review copy of Kickback, and any other questions, contact Robert Urbanowski at rurbanowski(at)lawofcontribution.com or call: 403.689.7774.
###