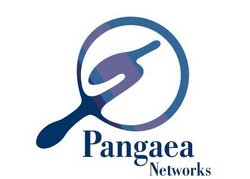 This is an ideal partnership for Mobilitie
New York, NY (Vocus) October 6, 2008
Pangaea Networks, a niche provider of Carrier Class Metro Ethernet transport services in the NY/NJ market, and Mobilitie, the premier owner and lessor of capital assets and infrastructure to global telecommunications companies, today announced they have entered into a strategic relationship for services in Manhattan.
Under the relationship Mobilitie will provide dark fiber to Pangaea. This will create a cost-effective alternative transport solution, throughout the New York Metro market. Pangaea's Metro Ethernet services, overlaid on Mobilitie's dark fiber footprint, introduces a bandwidth solution that is diverse, secure, and highly available. Mobilitie's dark fiber network offers virtually unlimited capacity while Pangaea's leading PANMetroTM Ethernet transport services are installed within an average of 45 calendar days and are backed by Pangaea's industry leading SLA's.
"This is an ideal partnership for Mobilitie," stated Greg Weiner, VP of Strategy and Operations, with Mobilitie. "Our ability to construct a diverse, dark fiber network interconnecting a large number of Class A, high-tenant count buildings is part of Mobilitie's strategy of building the most extensive fiber network in Manhattan."
Pangaea's ability to light this fiber using their PANMetroTM Ethernet services gives end-users and network operators an easy-to-access solution to meet their companies' growing communications requirements."
"Pangaea offers custom Layer 1 and Layer 2 Metro Ethernet solutions in a non-shared environment," stated Kevin Rocks, Executive Vice President of Pangaea Networks. "Mobilitie's diverse dark fiber network is an exceptional platform. Pangaea will utilize Mobilitie's infrastructure to facilitate our continued expansion throughout New York City. Both carrier and enterprise customers can now benefit from Pangaea's Quality of Service (QoS) for the most latency sensitive Ethernet applications to these high profile Manhattan locations."
For more information or pricing, please contact: Kevin Rocks, Executive Vice President via e-mail: krocks@pangaeanetworks.com.
ABOUT MOBILITIE
Mobilitie had its start in the industry and is quickly becoming the fastest growing owner of wireless assets in the United States. Mobilitie strives to build strong working relationships to facilitate the advancement of global communications through innovative solutions. Mobilitie is designed by people well versed in what carriers and large enterprises need. For more information, visit http://www.mobilitie.com
ABOUT PANGAEA NETWORKS
Based in Glen Rock, NJ, Pangaea Networks is a pioneer in the deployment of Managed Ethernet services from the Enterprise market to select carrier hotels and data centers. Pangaea designs Ethernet Local Area Network (LAN) configurations to "off-net" and other commercial building locations throughout the Northeast US. As a niche Wholesale Metro Ethernet service provider, Pangaea Networks utilizes only Metro Ethernet Forum (MEF) Certified network elements and aggregation platforms, backed by Pangaea's carrier class standard Service Level Agreement (SLA).
For more details on Pangaea's Carrier Class PANMetroTM Ethernet transport service, please visit us at: http://www.pangaeanetworks.com
For more information on MEF standards for Carrier Ethernet, please visit the Metro Ethernet Forum website at: http://www.metroethernetforum.org
###