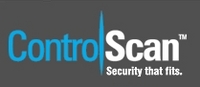 ControlScan's comprehensive PCI compliance solution makes it easier for our independent banks and sales organizations and merchants to work through the PCI compliance process
Newark, OH and Atlanta, GA (PRWEB) October 5, 2008
CardWare International (cardwareinternational.com), a universal merchant services provider, has joined with ControlScan (controlscan.com), a full-service Payment Card Industry and security solutions provider, to help its customers manage PCI compliance programs for small- to medium-sized retail and e-commerce merchants.
"ControlScan's comprehensive PCI compliance solution makes it easier for our independent banks and sales organizations and merchants to work through the PCI compliance process," said Biff Matthews, president, CardWare International. "ControlScan's Web-based portals and personal level of service fits perfectly with the needs of all of our customers - acquirers and merchants."
Through CardWare International's acquirers, merchants now have access to ControlScan's leading PCI compliance solution, which includes the PCI Self-Assessment Questionnaire and on-demand security scanning, backed with expert technical support with a personal touch. ControlScan works with merchants every step of the way so that it's easy for them to get the help they need.
"We are excited to be working with CardWare International in this partnership. CardWare International's commitment to providing its ISOs and merchants with ControlScan's PCI compliance solution will provide a value-added service to their current offerings," said Joan Herbig, chief executive officer, ControlScan. "Our collective goal is to help the CardWare International merchant community become secure, thereby assuring that they meet all private and public regulatory requirements."
About CardWare International
CardWare International is a premier provider of technical and non-technical support and equipment to financial institutions, mid-level ISOs, purchasing groups, and Level II to IV merchants. The company, headquartered in Heath, Ohio, has constructed a robust and extensive knowledge tree encompassing all major equipment manufacturers and processors, and their applications. CardWare has long been an industry leader in custom programs that optimize security at all points of data storage, processing and transmission, and in the development of strategies that help merchants fulfill the mandates of (and gain maximum benefit from) PCI compliance. The company offers a user-friendly, fault-tolerant Web portal for encryption, deployment, equipment ordering and training.
About ControlScan, Provider of Full-Service PCI Compliance Solutions
Headquartered in Atlanta, Georgia, ControlScan provides full-service Payment Card industry (PCI) compliance and security solutions designed exclusively for small- to medium-sized merchants. The company's Verified Secure solutions makes it easy and cost-effective for these businesses to protect their infrastructure and help keep their Websites safe so shoppers can purchase with confidence. Verified Secure is the security solution of choice for smaller merchants because it offers security solutions that fit their specific needs, a personal level of service and the best value. For more information about ControlScan visit controlscan.com or call 1-800-825-3301.
###