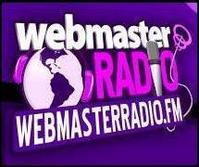 Fort Lauderdale, FL (PRWEB) October 5, 2008
WebmasterRadio.FM, the premier free, 24/7 Internet business radio network focused on the B2B marketplace is pleased to announce an interview with MrBabyMan, digg's most popular user.
"Social Media has empowered the average person to open a global conversation and become an internet celebrity; Tonight will be fun and enlightening to learn about the rise of a digg dignitary." -Brandy Shapiro-Babin.
Loved and hated, Andrew Sorcini has become an internet celebrity. He is digg's most influential and controversial user, and perhaps the biggest celebrity of any social news site. So far he has managed to get 2,926 articles to the coveted front page of digg.com at a success rate of 27%. That's an impressive feat, especially when you consider that the average article only has a 1.2% chance of an article getting there.
Tune in as we talk with him about his real life, how he makes a living, his rise in popularity on digg, the controversy regarding his rapid submissions and recommendations (seriously no one can read that fast), the constant calls for him to be banned, and whether he has ever accepted money to digg an article.
You can tune into the show with MrBabyMan at http://www.webmasterradio.fm/Entertainment/RainMaker/Posting-Digg-Worthy-Content-with-MrBabyMan.htm
Rainmaker airs Thursday nights at 6 pm EST. All WebmasterRadio.FM programs are available in podcast, mobilecast and archived format at http://www.WebmasterRadio.FM.
About WebmasterRadio.FM
WebmasterRadio.FM lifts the "veiled curtain" of the Internet, bringing the business community together through an interactive radio network. Its listeners are a global group, comprised of everyone from corporate executives and decision makers to small and mid-sized businesses and individual entrepreneurs. WebmasterRadio.FM's stellar line-up of radio programming includes "The Hook with Katie Kempner" with Katie Kempner, vice president of Crispin Porter + Bogusky and "The Daily SearchCast" featuring search authority Danny Sullivan of SearchEngineLand.com; and more. To tune into WebmasterRadio.FM's live content or check out the show lineup, please visit http://www.WebmasterRadio.FM.
Media Contact: Brandy Shapiro-Babin 954-309-5578
# # #