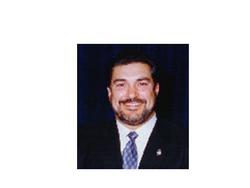 I received a call this week from a representative at a private school in NJ, that currently provides a discount healthcare savings card for their teachers and staff, and he wanted to discuss our Mini-Med Insurance program because it had more coverage at a low price
Washington, DC (PRWEB) October 6, 2008
Jose Nino, former President & CEO of the US Hispanic Chamber of Commerce, and Brian W. Silver, co-founder, announce the launch of Care Alternative North America (CANA), an alternative healthcare and employee benefits company packaging low-cost healthcare solutions for the 75 million uninsured and underinsured by aligning with associations, churches, businesses, groups, youth and adult sports teams, daycare centers and foundations. Care Alternative has five comprehensive low-cost programs covering everything from doctor & hospital care to sports accidents and repatriation of the body.
According to the Commonwealth Fund 2007 Biennial Health Insurance Survey the number of uninsured added to the number of underinsured has grown to 75 million. Underinsured people are those that have health coverage but it does not adequately protect them from high medical expenses. The study found that 42% of the under-65 population had either no insurance or inadequate insurance in 2007, up from 35% in 2003. Much of this growth comes from the ranks of the middle class.
Half of the underinsured and two-thirds of the uninsured do not see a doctor, do not fill prescriptions and do not follow up with much needed tests.
"Healthcare is at a crisis level in the U.S.," said Jose Nino, "People need to know that there is help for them when they get sick. I saw first hand what can happen to small business owners trying to find coverage for their employees only to fail due to high costs leaving thousands of workers to fend for themselves and go without."
In 2006 Jose had a chance meeting with Brian W. Silver in Washington D.C. when Brian was in the beginning stages of working on a healthcare savings card. They discussed the healthcare problem and decided to join forces to develop low-cost insurance programs and services to meet the needs of every income level.
"I was very impressed with Jose right from the start," said Brian W. Silver. "He was very passionate about healthcare issues in America and he wanted to do something to help those that could not get adequate care. We worked for two years to put together best of class, low-cost programs for individuals, businesses, groups and those with prior health conditions."
As costs rise more people search for solutions to affordable healthcare. "I received a call this week from a representative at a private school in NJ, that currently provides a discount healthcare savings card for their teachers and staff, and he wanted to discuss our Mini-Med Insurance program because it had more coverage at a low price," said Brian W. Silver.
"While Washington debates the current economic crisis people will be looking to stay insured and business will look for new ways to cover them," said Jose Nino, "not all will get full benefits for a long time they will need to find other alternatives - Care Alternative fills that void."
About Care Alternative North America, LLC:
Care Alternative North America, based in Morris County, NJ, with satellite locations in Washington, DC and Dallas, TX and founded in 2006, is an alternative healthcare, and employee benefits company. The company was built on the growing need to provide affordable and broad-based discount healthcare and insurance based programs and services for everyone. The company is one of the first to package low-cost healthcare options for churches, businesses, groups, associations, teams, organizations and foundations to offer their members.
Contact: Jose Nino, President, 202-251-5077
Brian W. Silver, CEO 973-448-9946
http://www.CareAlternative.com
###