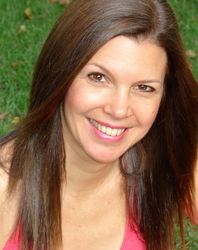 It's clear, the weeks surrounding this election will be a turning point
Sedona, AZ (PRWEB) October 8, 2008
The political and economic turmoil sweeping our nation did not catch one author by surprise. Even as Tania Gabrielle wrote her new book, "The Unrevealed Secrets of Political Success", she knew the numbers surrounding the United States, the two candidates, and the date of November's election foretold dramatic upheaval.
"It's clear, the weeks surrounding this election will be a turning point," Gabrielle said. "From October through December we're going to experience major and sudden changes in the United States. This period in time will be remembered in our history books for a long time to come."
An expert in three ancient numerology systems, Tania Gabrielle's insight into the unseen energies that shape America and her leaders makes for fascinating reading. Seldom are the hands of 'fate and destiny' seen with such clarity.
In the pages of her book she reveals:

How the date 11/4/2008 forecasts one of the biggest turning points in American history since the Civil War.
Why this particular Election Day may be marred by violence, or even be postponed
How George W. Bush had more than 'dangling chads' going for him in his defeat of Al Gore in 2000
Why Hillary Clinton's candidacy was doomed against Barack Obama
What 'fateful' connections Barack Obama shares with John F. Kennedy and Abraham Lincoln
Woven into the chapters is a wealth of detail to support Gabrielle's conclusions and predictions. And as much as this page-turner is about numerology, how it works and why it matters, it is also a great musing on the grand political events and personalities of American history.
As for the history being made right now Gabrielle explains, "When it's all said and done, the United States will be utterly transformed by the events over the next few months. I completed the writing of this book last summer. The turmoil we are witnessing today I saw in dates, names and numbers many months ago."
Gabrielle writes about current events in her highly popular free e-newsletter. Almost daily she reveals how numerology affects countries, politicians, trends, movies, and celebrities.
Tania Gabrielle is a renowned expert in the ancient science of Numerology. Her clients include multi-millionaires, religious leaders, intellectuals, and politicians. Gabrielle is a popular repeat guest on Hay House Radio, the Allan Handelman Show, the Gene and Julie Show, wsRadio and programs across the U.S. and Canada. She is the executive producer and host of "By The Numbers."
The Unrevealed Secrets of Political Success: How Names and Dates Shape United States History is available at Amazon. More information may be found at http://www.taniagabrielle.com
###