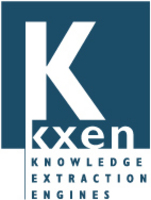 With the automation and KXEN we have achieved a huge time advantage. Also the KXEN Analytic Framework can clearly handle more attributes than other tools, making data preparation significantly faster.
San Francisco/Paris/London (PRWEB) October 7, 2008
Telecommunications provider Vodafone Germany relies on data mining for its marketing initiatives and customer loyalty programmes. In a comprehensive project KXEN's Analytic Framework and Teradata's data warehousing technology were deployed to provide model building, data preparation, analysis and processing functions. As a result previously complex analysis of customer data has become both easier and faster.
Vodafone, formerly Mannesmann, acquired its first digital cellular licence in 1989. Since then it has grown to become Europe's largest telecommunication provider. With 15,000 employees, the Düsseldorf-based company provides mobile and fixed line telephony together with high speed data services for approaching 34 million business and private customers. In 2007 the annual turnover was 8.4 billion Euros. Vodafone Germany is a part of the Vodafone Group which has a total of more than 260 million customers and is the world's leading mobile telecommunications company.
Among challenges faced by telecommunications companies is the constant development of new trends, technologies, products and price models, and their successful marketing to customers. This requires a deep insight of customers and their preferences, but this critical information is often locked away inside the much larger volumes of data held in customer databases. Data mining technology - which uses statistical modelling to search for distinctive patterns and trends - is the key to unlocking this potential.
On the Path to Closed Cycles
Vodafone Germany holds more than 140 terabytes of customer data in its Teradata data warehouse and is a long term user of data mining. But traditionally the technology involved a lot of manual effort. Data preparation - in particular the selection of variables - was complex and the models used had to be scoped every month to deliver results to the marketing campaign team. Furthermore the way models were created, saved and made available was not standardised and depended on the individual developer. Also the tables and fields were differently named, involving yet further work.
"There was a new problem with the results every time," recalls Verena Meuther, Marketing Strategy Market & Customer Insights at Vodafone. "In 2004 we finally decided on an automated solution that would create models faster and send the results to the campaign team in a standardised manner. Around the same time it also became evident that yet more models were also required."
The company then began looking for a suitable solution that would simplify and automate model application and data preparation as much as possible. SAS and the KXEN Analytic Framework were short listed. "We decided on the KXEN solution because the application was simpler and dispensed with algorithms. In addition, license management was more convenient," adds Verena Meuther, citing KXEN's good customer services as yet another factor.
Vodafone Germany began the KXEN implementation in May 2005 and had a production version ready at the end of phase one 10 months later. The whole project including full KXEN integration was completed and went live in March 2007. This included creating analytical records for each customer, automating the KXEN score results and preparing an integrated interface to campaign management.
Simplicity Is All
Vodafone Germany's data warehouse contains millions of records that include data from central systems, customer data entry terminals in branches, retail applications and systems for recording network traffic. The data mining workflow involves building models in KXEN's software which takes care of attribute inclusion, the selection of suitable mathematical methods and the correlation of the various values with each other.
Finally the system loads the resulting rules in the form of SQL code in a Web front end. This code then organises and writes the results into the campaigning interface and ensures that models are generated and prioritised automatically. The whole manual processing that used to follow output generation has been eliminated.
Churn management and cross-selling/up-selling are the two major areas covered by KXEN. In the case of churn, using modelling to learn the reasons why customers move to other providers allows proactive steps to be taken to increase customer satisfaction and improve loyalty. Modelling activity is also initiated by new product introductions, often with a view to cross-selling and up-selling existing customers. If a new marketing activity were to be planned Vodafone Germany's data miners would build a model and the campaign team would use the scores and results in a completely closed cycle.
"The project has accelerated data preparation," says Verena Meuther. "With the automation and KXEN we have achieved a huge time advantage. Also the KXEN Analytic Framework can clearly handle more attributes than other tools, making data preparation significantly faster."
Since the project started the requirements and even the technological options have changed, but this presents no problem. "It's no longer just about pure propensity models, there are also community analyses and customer loyalty KPIs." explains Verena Meuther.
No Danger of Boredom
Surprises are the order of the day in data mining so the job never gets boring according to Verena Meuther.
"We never think of it like drinking stale coffee. You know you've built a good model when the hypotheses are affirmed. But there are always certain factors that you wouldn't have weighted as high when you see what actually comes out of the model."
"For example recently we modelled a fixed network product. There, certain tariff options targeted only mobile telephone usage and essentially had nothing to do with the fixed line network. But even so they had a major influence on the likelihood of take up. Nobody had reckoned on this."
A number of different of attributes are included in the data mining process, one example being those learned from the behaviour of customers already using a product. These attributes are weighted in KXEN, placed in a sequence and finally rules are generated. The higher the weight of an attribute, the larger is its influence. For a customer with that attribute, the probability that they have affinity for the modelled product is higher.
Because of the sheer numbers of attributes and data records the process is too complex for the human brain alone. Verena Meuther again: "We seldom reckon with the final weighting. A purchase probability can never be linked to a single attribute. Rather, it is a multivariate approach to many attributes that are themselves interdependent. This results in yet more weighting."
Currently ten Vodafone employees use the KXEN solution. While not all of them are data miners, most are analysts with a professional background. "For users, the simplicity of KXEN is of particular significance. There is no longer any need for endless configurations. People can concentrate instead on interpreting the results," concludes Verena Meuther, adding that an imminent change to the latest version of KXEN should see those results being produced even faster.
About KXEN
KXEN, The Data Mining Automation Company™ delivers next-generation Customer Lifecycle Analytics to enterprises that depend on analytics as a competitive advantage. KXEN's Data Mining Automation Solution drives significant improvements in customer acquisition, retention, cross-sell and risk applications. Our solution integrates predictive analytics into strategic business processes, allowing our customers to drive greater value into their business.
http://www.kxen.com
Contacts:
Michele Moussavi
KXEN - North America
Tel: +1 415 904 4165
Email: michele.moussavi @ kxen.com
Caroline Guibert
KXEN - Europe
Tel: +33 1 41 44 79 54
Email: caroline.guibert @ kxen.com
###