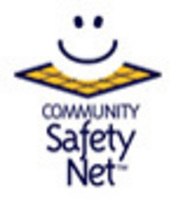 Over the years, we've worked with thousands of fire departments in communities across North America
Pembina, ND (Vocus) October 7, 2008
WINNIPEG, MB — During National Fire Prevention Week (October 5th to 11th), fire safety advocates in communities across North America will be focusing on education as a means of fire prevention. Community Safety NetTM, a leading provider of educational safety resources for children, is pleased to support this important initiative with its award-winning fire safety materials that are specially designed for kids and their families.
"Fire Safety", which won bronze at the 2008 Summit International Creative Awards, and "Junior Fire Safety" include comprehensive safety information on smoke alarms, fire escape planning, at-home fire hazards, and how to react in case of a fire. Both full-color resources are written in child-friendly language, include games, coloring pages, quizzes, and tips — and come with an interactive DVD. Community Safety Net also provides educational resources on other topics, such as drug safety, personal safety, and rural safety.
Communities that wish to access CSN resources, including the award-winning "Fire Safety", may do so directly via the company's online store, found at http://www.communitysafetynet.com. Another popular option is to launch a community-based safety initiative, in which a CSN representative will work with a local service organization to obtain project support and then provide the resources at no cost to the children and their families.
"Over the years, we've worked with thousands of fire departments in communities across North America," says Sherry Phaneuf, Executive Director of Community Safety Net. "Our resources are highly regarded by fire chiefs and fire prevention officers for good reason; they have been proven to help educate children and their families on how to stay safe from — and prevent — fires."
Community Safety Net is a family-run, values-oriented publisher that produces a series of highly regarded safety resources created especially for kids. To date, more than three million children in Canada and the U.S. have benefited from CSN materials. To reach CSN, please call 1.800.665.4878.
Community Safety Net is a unit of Gateway Publishing Co. Ltd. CSN works with communities across the United States and Canada to provide children with educational safety resources. CSN's mission is protecting kids for life. For more information, visit http://www.communitysafetynet.com.
###