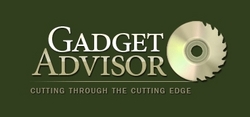 People looking for the latest in technology, whether computer software, computer hardware or gadgets, should make GadgetAdvisor.com their first stop
Hampstead, NC (PRWEB) October 14, 2008 -
GadgetAdvisor.com (http://www.gadgetadvisor.com)] is quickly becoming a top site for technology news. The recently launched web site is loaded with hand-selected electronics stories relating to computer software, computer hardware, and gadgets, chosen to reflect the most significant, useful or particularly cool. No more scrolling through page after page of uninteresting or minor update items. GadgetAdvisor.com presents only the top technology news in an attractive, easy to read interface.
"People looking for the latest in technology, whether computer software, computer hardware or gadgets, should make GadgetAdvisor.com their first stop," said Chris Hoffman, spokesperson for GadgetAdvisor.com.
Grouped into separate sections for gadgets, tech news, computer software, computer hardware as well as feature articles, readers can quickly and easily find technology news of interest and unbiased reviews on a whole range of products.
Reading the latest technology news on GadgetAdvisor.com is designed to be social, not solitary. Each entry is tagged so users can quickly find related topics. A 'share this' option makes it easy to post individual entries to a range of sharing and bookmarking sites, and to create trackbacks so readers can blog about stories as well. The site is available as an RSS feed, meaning readers can be the first to know when GadgetAdvisor.com has something new. And handy tools let readers track down technology news stories according to which is most popular and which is generating the most buzz.
Find unbiased reviews of computer software, computer hardware or gadgets, and the tech news that matters with no bias or fluff at GadgetAdvisor.com.
About GadgetAdvisor.com
GadgetAdvisor.com provides technology news and unbiased opinions about a range of computer software, computer hardware and gadgets. News is picked to reflect what people are actually interested in. The site is operated by Mystik Media, a leader in graphics and multimedia software solutions, as well as web sites for free online games, interesting facts, and much more.
Contact:
Chris Hoffman
GadgetAdvisor.com/Mystik Media
910-270-5251
info(at)gadgetadvisor.com
###