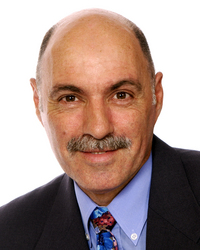 Clients can sleep more comfortably at night, and plan their retirement or even consider investment properties with the money they save
Melbourne, Victoria (PRWEB) October 9, 2008
Melbourne based firm, http://www.moneyrules.com.au (Money Rules), has launched an innovative new service that can slash a family mortgage by up to 50%.
Money Rules Managing Director, Nobby Kleinman, said that interest rates and rising living costs have created a pressure-cooker of mortgage stress, but just a handful of little-known strategies could help save families thousands of dollars every year.
Mr Kleinman, a qualified financial planner, saw the increasing need in the community for basic assistance in money management.
"Most financial planning revolves around superannuation and retirement planning, but generally ignores the most basic personal financial aspect of managing income and expenses," said Mr Kleinman.
Money Rules works with clients in assessing their current financial position to produce a report showing how the Money Rules system can work for them.
"Generally, if the existing mortgage is satisfactory, then specific recommendations can be provided. These amount to implementing some changes in how income and expenses are managed, and then ongoing monthly reporting -- which is at the heart of the service," said Mr Kleinman.
Mr Kleinman added that "easy-access" credit and a lack of financial education were also contributing to the credit crunch, and Money Rules was established with exactly these issues in mind.
"Many people admit despair at not having enough money. It feels like everything seems to be going up except their income. But there is a solution," says Nobby.
Money Rules offers a mortgage reduction service and does not sell or recommend products such as insurance or finance, so there is no bias towards any financial institution.
Clients are involved in the process through being accountable for their actions and for the eventual outcome, which is based on a mutual commitment to work together on a monthly basis for two years.
Mr Kleinman says that ultimately the goal is to reduce a standard mortgage term by as much as half and eliminate debt as quickly as possible -- which amounts to huge savings in mortgage repayments as well as any interest component.
"Clients can sleep more comfortably at night, and plan their retirement or even consider investment properties with the money they save," Nobby says. "I am just passionate about helping people to get out of debt -- especially in the current economic climate."
###