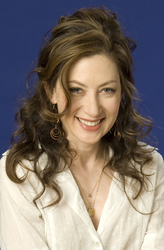 Keeping it Hot At Home
New York, NY (PRWEB) October 8, 2008
A new series of women's webisodes makes its debut on October 8, 2008, on HealthiNation.com and will give a new and creative perspective into women's issues that has never been done before.
Women networking groups continue to sprout everywhere, including in chat rooms, social networking sites such as FaceBook, MySpace, online forums, at public restaurants, and in private homes all across America. Women like to talk, share, sympathize, energize, empower and mentor. But today, they've found a broader more powerful medium, the Internet. And creative webisodes take the lead, including "Girl Talk" a new series of 16 webisodes that deal with dating, relationships, health, eating, body image and sex.
"Girl Talk" is produced by HealthiNation.com -- a leading NY-based health video information company that educates and inspires people to make better health choices -- and represents the conversations that many women are already having every day about issues that affect their lives. The premiere episodes include "Dating SOS", "The New New Diet", "Stress Explosions" and "Keeping it Hot at Home". The episodes feature a different and diverse group of women sitting casually around a table in a home setting, sharing their stories and points of view, catalyzed by Hollywood comedic actress Annabelle Gurwitch, who serves as host. Heightening the show's appeal is the blend of comedy and expert opinion using a variety of experts in different fields -- doctors, nutritionists, relationship experts, and psychologists. Its entertainment with a real payoff as a result of fun and interesting dialogue laced with comedy, wit and "real" information that the audience can take away and use.
Gurwitch, best known as the author of the best selling book, Fired, Host/creator of the Dinner & a Movie fame and current host of a new series, Wa$ted on the Discovery Channel, has always been a staunch advocate for social issues, particularly as they affect women, and has the ability to take topics and spin them with her own brand of wit and humor.
The first four webisode series includes themes such as:

"Dating SOS" - Sharing the tips & tricks of the trade
"Keeping it Hot At Home" - You'll never guess how the ladies keep the passion alive. Hear their tips and our expert's as well.
"Stress Explosions" - Some funny stories about very stressful moments. The ladies are laughing now, but it wasn't always pretty. Learn to spot your stress triggers before you throw a phone, or worse!
"The New New Diet" - Crazy gimmick diets the women have tried and why they haven't worked. Our dietitian trashes the quick fixes and talks real nutrition.
"We're incredibly excited to launch Girl Talk as a fun way to embrace the conversation that women are having every day," said Raj Amin, CEO and Executive Producer of HealthiNation. "We hope that our experts can give viewers a tip, a vote of support or a good place to start for their own journeys."
The first four webisodes will air October 8 on the healthination website and also be archived for future viewing. To view "Girl Talk," click the following link: http://www.healthination.com/girltalk
About HealthiNation:
HealthiNation is a leading health video information company which educates and inspires people to make better health choices. Based in NYC, we are made up of leading TV producers, physicians, and interactive media experts with a focus on communicating health themed programming to consumer audiences. The company is privately held, and venture funded by Intel Capital and MK Capital, both being leading venture capital firms in the digital media industry.
Our short video programs appeal to a wide consumer audience, providing hundreds of videos covering information on diseases and conditions, lifestyle tips, diet and nutrition, entertainment concepts and personal stories to help motivate healthier behavior. Programs are available through high quality digital distribution partners, online and on television. Our cable TV video on demand network is available through leading cable operators such as Comcast, Verizon, and Cox Communications, reaching over 20 MM cable TV homes across the US. Online, our videos can be viewed at http://www.healthination.com, and through world class partner sites who share our desire to provide high quality health information to their audience, such as Yahoo!, PARADE.com, US News and World Report, Answers.com and many others. Designed with interactivity in mind, our video programs give people credible health information through an enjoyable visual experience. (http://www.healthination.com)
Media Contact: Andrea Martone, andrea(at)intuitivevision.com, 917.929.0527
###