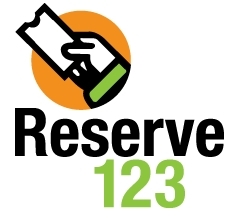 Atlanta (Vocus) October 8, 2008
Traveling to Europe or other foreign destinations will always be exciting, but experiencing tours and sightseeing activities in key cities around the United States is a great way to vacation, especially in this economy. Alcatraz Media provides the largest selection of things to do in the United States with reservations for 7,500 products in over 215 domestic cities. Our travel experts have selected some of the top cities to visit:
The San Francisco Bay Area is a vacation destination that is known throughout the world. There are so many landmarks and fun things to do in San Francisco that it is difficult to list them all. A few things you should not miss include Alcatraz Island, the Golden Gate Bridge, and Lombard Street.

City Tours provide a great way to overview San Francisco without the hassle of driving.
Dinner Cruises and sightseeing boat tours depart daily in the San Francisco Bay area.
Day Tours to Monterey and Carmel depart from San Francisco.
The Big Apple is one of the most visited cities in the world. The best way to see Manhattan and the highlights of New York City is on a double-decker bus. Be sure to see the Statue of Liberty, the Empire State Building, Ground Zero, and Central Park.
Double Decker Bus Tours provide hop-on and hop-off convenience while sightseeing in NY.
Circle Line Cruises show the sights from the water while you learn about the history of NYC.
Hire a private photographer and tour guide to create lasting memories of your vacation.
The islands of Hawaii are a fantastic place to travel during the entire year. The tropical weather makes it a favorite especially during the winter months. Tours are offered in Oahu, Kauai, Maui, The Big Island, Lanai, Molokai, and Molokini.
Honolulu is a vibrant city with nightlife, entertainment, and a wide variety of activities.
Day trips to Pearl Harbor are very popular and should be booked in advance.
One of the most popular ways to travel in Hawaii is by helicopter.
From the Hollywood Hills to the beaches in Venice and Santa Monica, Los Angeles is a very diverse part of California. Watch for movie stars on the Sunset Strip; see the Hollywood sign; and travel to local theme parks during your next visit to L.A.
Take a cruise to Catalina Island from various ports in Southern California.
See Movie Stars' Homes in Hollywood, Beverly Hills, and beyond.
Enjoy vacation packages to Las Vegas from Los Angeles.
'Sin City', 'Lost Wages', and 'The Entertainment Capital of the World' are just a few of the nicknames referring to Las Vegas, Nevada. With close proximity to the Grand Canyon, Red Rocks, Lake Mead and other popular destinations, Vegas provides an endless supply of things to see and do.
Visit the Hoover Dam from Las Vegas, Nevada.
Fly over the Las Vegas Strip on a helicopter ride from McCarran International Airport.
Travel to the Grand Canyon by jeep, airplane, helicopter, SUV, or bus.
There is tremendous history in Washington, DC. Sightseeing highlights and monuments are abundant and the best way to see the city is through a hop-on and hop-off bus tour. A few key sights include the Capitol, the White House, and Washington Monument.
Hop on and hop off during a two-day period with a double-decker bus pass.
Sightseeing at night is very popular in Washington, DC.
Arrange for a private limo rental and enjoy travelling in style.
About Alcatraz Media and Reserve 123
Alcatraz Media is the world's largest provider of tours and activities, welcoming over a million visitors per month. They provide reservations for more than 10,000 tours, attractions and activities in over 400 destinations and 60 countries. The business was formed in 1999 in San Francisco, California and is now headquartered in Atlanta, Georgia.
Reserve123.com, the newest addition to the Alcatraz Media network consisting of over 2000 websites, provides one-stop shopping and an excellent way to research and reserve activities and transportation services. They also provide a variety of travel resources including a Travel Blog, the VIP Tickets website, and a gift card program.
All of the tours and activities provided by Alcatraz Media have been hand-selected by a staff of travel experts, concierges, travel agents, and local operators. The company works hard to provide millions of customers with quality experiences and excellent customer service. They sell directly to consumers as well as through a network of agents and affiliates around the globe.
For more information, please visit http://www.Reserve123.com or contact Jamie Siegel by phone at (678) 320-2245 or email at Jamie @ Reserve123.com.
###