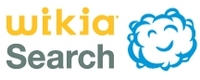 We are always on the look-out for creative ways to ensure our content reaches new audiences
San Francisco, CA (PRWEB) October 7, 2008
Wikia, Inc. the company that brings together millions of people to create and discover engaging content on every topic, today unveiled a platform that allows anyone -- from businesses to individuals -- to create extremely relevant, high-quality search results within Wikia Search. In addition, leading publishers such as The Washington Post and Thomson Reuters as well as popular Internet destinations such as Digg, Twitter and others have made use of the platform to significantly enhance the results of specific searches on Wikia Search.
"One of the founding principles of the Wikia Search project is the belief that for a search engine to be truly open, it must have continued input from a vibrant community," said Jimmy Wales, co-founder and chairman, Wikia, Inc. "While others have announced they're simply 'experimenting' with allowing user input on search results, the Wikia Search project continues to seek ways to provide unmatched levels of input from users. Today we've taken another significant step in that direction and firmly believe anyone who uses our search tool will find the results better for it."
As part of its on-going mission to make Internet search a more open, comprehensive and ultimately more useful experience for the end-user, the Wikia Search project introduced the new platform (Wikia Intelligent Search Extensions or "WISE") that allows third parties to provide an enhanced search result -- known as a "WISEApp" -- for specific keywords.
At its core, a WISEApp provides a more detailed and applicable search result, meaning users do not have to take the two or three extra steps they would using other Internet search engines in order to find the information they are looking for. For example, the Washington Post WISEApp provides people searching for specific information, such as "Barack Obama" or "John McCain", with relevant news stories from washingtonpost.com directly within the Wikia Search results page.
"We are always on the look-out for creative ways to ensure our content reaches new audiences," said Goli Sheikholeslami, General Manager, washingtonpost.com. "The Wikia Search project has a truly unique approach and we are delighted to be able to deliver our content in a highly-relevant, interactive format that we think will be extremely useful to users."
Among the other businesses releasing WISEApp's today are:

AccuWeather.com: provides people searching for local weather information with full, graphically-enhanced, three-day weather forecasts directly within search results
AcronymFinder: provides acronyms, abbreviations and meanings for relevant queries
Amie Street: provides information on independent music for relevant queries
Creative Commons: provides Creative Commons-licensed images for relevant queries
Digg: provides recent front page Digg stories for relevant queries
Indeed: provides job listings for relevant queries
Kayak.com: provides people searching for information to complete a travel itinerary with the ability to set basic parameters for their trip directly from Wikia Search results pages
Last.fm: provides band, artist, and song information for relevant queries
Polar Rose: provides digital photo results for relevant queries
Thomson Reuters: provides people with financial news for various companies
Twitter: provides relevant Tweets for various queries
PleaseDress.me: provides details on tee-shirts for relevant queries
Snooth: gives people searching for wine direct access to Snooth ratings, pricing and related information directly within Wikia Search results
Yelp: gives people searching for information on a wide range of local businesses--including restaurants, bars, hotels and more--Yelp ratings and reviews directly within Wikia Search results
For full details on WISE and to view the current list of WISEApps, visit: http://search.wikia.com/wiki/Wikia_Intelligent_Search_Extensions
Partner Quotes:
"AccuWeather.com's work with Wikia is a great new chapter in our ongoing efforts to bring weather information to every user however they want to receive it," said Jim Candor, Senior Vice President of New Media for AccuWeather.com. "Wikia Search brings together people from all over the world who are passionate about information; As The World's Weather Authority we are a proud to meet their needs for weather."
"The Digg community is now voting on more than 16,000 submissions of news stories, video clips and images each day, allowing the most relevant content to rise to the top," said Bob Buch, vice president of business development at Digg. "This integration will enable anyone conducting a search on Wikia Search to tap into the collaborative filtering that is already being done by the 32 million monthly users of Digg."
"Here at Last.fm we consider Wikipedia to be one of the most pioneering community-driven websites of the last 10 years, so we're thrilled to be a part of Jimmy's new venture," said Martin Stiksel, Last.fm co-founder.
About Wikia, Inc.:
Wikia, founded by Wikipedia founder Jimmy Wales and Angela Beesly, is a social media platform that brings together millions of passionate fans to create and discover engaging content on every topic in every language. Since Wikia's launch in November 2004, more than 8,500 enthusiast communities have created over 1.7 million pages of content. Today, Wikia attracts more than 24 million unique visitors per month.
###